A sustainable future for transport with EVs
By Charlie Steer-Stephenson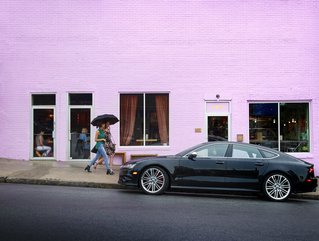 Source: Lyft
Growing concerns about the impact of transportation on the planet has encouraged rideshare company Lyft to switch to 100% EVs across its platform by 2030
With governments and businesses across the world committing to net-zero targets, clean energy solutions (such as switching to renewable resources) are taking the lead in the sustainability movement. Since transport is a major emitter of greenhouse gas emissions, the prospect of sustainable travel is critical for public and private transport providers, as well as their users.
Leading automotive brands like BMW and manufacturing suppliers like Gigamine have already shown what a sustainable future will look like for car owners. But in a world where many people don't own a car and some are still cautious about using public transport after the COVID-19 pandemic, what can private hire services do to reduce their own impact on the environment?
Having recently released its first driverless electric vehicle (EV) in the US, we look at how EVs are helping rideshare company Lyft to change the future of private car hire services.
Ride-hailing has a devastating impact on the environment
In the US, ride-hailing trips paired with the use of taxi services have nearly tripled since 2012. A recent study at Carnegie Mellon University found that these private hire services (including apps like Uber and Lyft) actually have a more devastating impact on the planet than journeys taken in private vehicles.
This is because 'deadheading', the dead miles travelled by taxis or ride-hailing vehicles without a passenger, causes high levels of car emissions and air pollution, as well as noise and congestion, in urban areas. To tackle this solution, taxi services and rideshare companies are being urged to do their bit to develop sustainable solutions in the transport industry.
In 2019, the #TrueCostOfUber campaign raised awareness of the impact ride-hailing services were having on the planet – and that's before the pandemic heightened anxieties about using public transport. With more people turning to private vehicle hire for short-distance travel, the campaign called on private ridesharing companies to get rid of their old polluting vehicles, and turn to EVs instead.
Are EVs the sustainability solution for public and private transportation?
Upholding its belief that EVs are good for the planet, drivers, and riders, rideshare company Lyft has released plans to adopt 100% EVs across its platform by 2030. Since EVs produce no tailpipe emissions, Lyft recognises that replacing its current car fleet with EVs is the smartest and most strategic solution to fulfil its Path to Zero Emissions plan.
At the same time, EVs are already cheaper to run than petrol and diesel alternatives. This means professional drivers will soon reap the benefits of low fuel costs, which Lyft expects will save the company, and its drivers, thousands of dollars each year. Lyft does not expect its drivers to purchase new EVs immediately, but plans to expand the availability of its rental programme, Express Drive, in order to facilitate the switch more easily.
"Shared electric mobility is key to solving the problems of pollution and congestion, and the right place to start is with high-mileage drivers who'll benefit most from cheaper-to-run, clean electric vehicles," said William Todts, Executive Director of Transport & Environment (T&E).
Lyft has also recently collaborated with Motional to launch its new all-electric IONIQ 5 in Las Vegas. The new robotaxi is the first autonomous vehicle designed for completely driverless ride-hailing on the Lyft network. The platform plans to expand the driverless service across major US cities over the next decade, in the lead up to fulfilling its 100% EV pledge by 2030.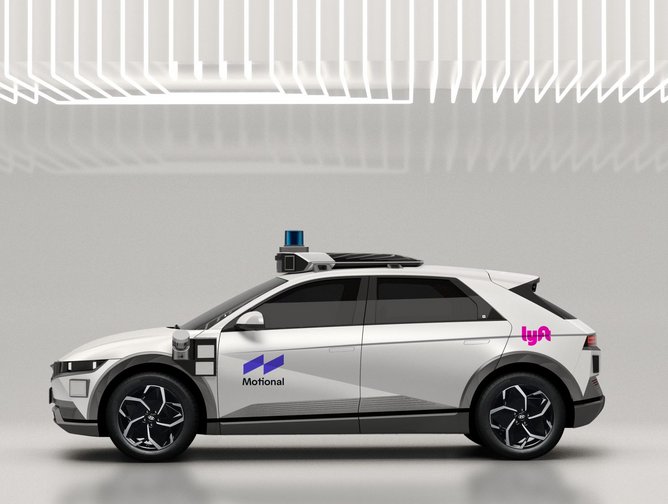 Source: Lyft
Similarly, Uber announced its commitment to a cleaner future through vehicle electrification. In 2019, the world-leading ride-hailing service launched its Clean Air Plan, aiming to switch hundreds of thousands of its drivers across the world to EVs by 2025 – and 100% EVs in London. By 2040, Uber plans for all of its trips to be carried out by zero-emission vehicles.
"Uber's commitment to rapidly [electrifying] its fleet is good news, but now the European Commission must play its part. Tighter vehicle CO2 standards will help increase the offer of attractive and affordable electric cars, making it easy for Europeans to go emissions-free. If we want clean air, a healthy planet and lower fuel bills, this is exactly what we need to do," added Todts.
Enhancing sustainable transportation services with the use of EVs will have a profound impact on the health of communities and the environment world-wide. The shift to EVs for private car hire also promises to make short-distance travel more cost-effective and enjoyable for customers. Alongside sustainability initiatives by big automotive brands and governments, private rideshare companies have an important role to play in transforming the future of transportation.