EY's Mobility Lens Forecaster shows EVs dominate automotive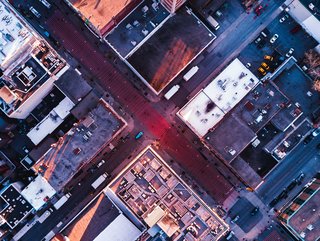 The multinational professional services firm, EY released its Mobility Lens Forecaster, which shows how, despite pressures, EVs excel in the auto sector
A pivotal stage of electrification is now. Despite energy costs rising and increasing cost of living generally—due to supply chain disruptions dating back to the coronavirus pandemic—electric vehicle (EV) adoption is taking place.

This is an exciting time for the automotive industry, but also one of high competition and a shifting culture that will determine how carmakers, and even technology firms, will bring new vehicles into the market.

EY's Randall 'Randy' Miller, Global Advanced Manufacturing & Mobility Leader, provided comment on these shifts along with the release of the professional services firm's Mobility Lens Forecaster.

Miller says: "Despite a series of finance and energy related headwinds in the last 12 months, the EV revolution continues to gain momentum and the point at which we think EVs will come to dominate the marketplace has actually moved forward."
EVs rise and ICE sales fall
Despite a general decline in the number of cars sold globally, the shift within the automotive sector is aligned with the transition required to meet sustainability deadlines. With many of the developed countries set to ban petrol- and diesel-powered vehicles in 2030—2040 for countries at slower adoption rates—the pivot point for EV and internal combustion vehicle (ICV) sales is one the industry, and indeed the world, has been waiting for.

According to the Mobility Lens Forecaster, an AI-powered tool providing a global outlook of light vehicle registrations over the next few decades, BEVs are expected to exceed 92% market share by 2042.

"In Europe, car sales in general are down and we would expect the move over to EVs to potentially struggle if the energy crisis persists. This would require more government assistance to maintain the current pace," says Miller.

"In China, while we expect EV to dominate sales by 2032, we also see hybrids sustaining their market share all the way up to 2050."

"In the US, we see large population states leading the way, so there remains cause for optimism in meeting the 2030 target for 50% of sales being EVs."

While Miller highlights that the US will require a significant push to overcome supply chain issues, as well as charging and battery development, generally there is a global push that needs to take place in order to reach more than 340 million chargers minimum.
Leveraging AI to analyse the EV industry
Based on a neural network model, the EY Mobility Lens Forecaster marks a collaborative effort between automotive analysts and data scientists to build an AI-powered tool that is capable of incorporating multiple variables that could disrupt the industry.

This includes critical data points that encompass the effects of consumer behaviour, regulatory trend changes, innovation in technology, and the strategies put in place by manufacturers—major stakeholders in automotive. According to EY, the tool makes predictions based on real outcomes, learning from changes and errors to create accurate insight into the industry's future.