Eviation conquers electrification to improve mobility access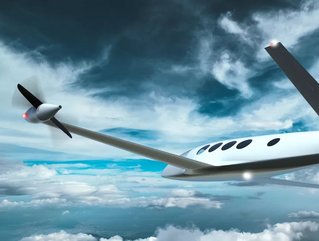 Recently completing its first flight, Eviation is part of a wider movement to leverage electrification for underserved routes in rural environments
Still reminiscing Eviation's inaugural flight of the 'Alice', it seems the company is part of a much wider movement.

While many firms are advocates of electrification, many are further behind in their developments, which is why the company really takes the spotlight. But, there is more going behind the scenes and all-electric aircraft are appearing in the news on a regular basis.

But, if the electric vehicles (EVs) are not charting a course for international destinations, what will they be used for?
Electric aircraft accesses underserved transport routes
About a month ago, the first Eviation flight took place and this sparked even more interest from backers of the company's Alice. While other companies like Rolls-Royce, Heart Aerospace, and of course NASA are taking their own strides to develop regional aeroplanes.

Since then, more updates have been released on NASA's X-57 Maxwell, an-electric aircraft developed by the organisation, that is currently powered up and ready for test flights to take place.

This bodes well for aircraft electrification in 2023 as we expect this year to end with companies completing more flights with the potential for these aircraft to take up some national routes.
Electric or hydrogen aviation? Which is preferred?
Electric flight may seem far-fetched, but it seems the day will come sooner than anticipated. The reason why many underestimated the potential of the industry is the expectation that batteries are able to power international flight, but the reality is that companies are gearing towards electrification challenges that they can achieve.
So the debate between all-electric and hydrogen is a difficult one to be had, and quite frankly, unnecessary considering that industries are looking to leverage both. The difference between the two is knowledge. More research is needed for hydrogen aviation as there are many questions to answer, including that of storage; how companies will store a high-volume liquid at -253-degrees celsius on a larger scale.
The infrastructure required by the aircraft itself also requires some serious thought to establish how organisations will overcome challenges, such as reducing the weight of the hydrogen fuel-cell system, liquid hydrogen distribution, and refuelling technologies.
A company to watch in this space is ZeroAvia. Although it is developing hybrid propulsion systems for aircraft, the company is working towards similar challenges while leveraging all-electric power alongside it.