Electric vehicles are versatile and sustainable solutions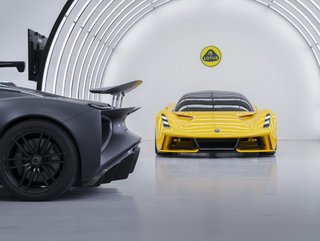 This week at EV Magazine, we celebrate our post-launch with more content to showcase the various applications of electric vehicle technology globally
The launch of the first EV Magazine was a pivotal moment as it showcases the importance of electrification for various different applications. Over the course of this week, there has been a lot of excitement around the applications of electric vehicles (EVs) from powering underground mining operations safely and efficiently to enabling off-grid energy for a pop-up hotel.
EVs are showing their versatility as more companies adopt them for waste management practices, logistics and mining.
Electrification is cleaning up the industry. Petrol and diesel are expected to fold, allowing sustainable propulsion solutions to take over. It's already happening as high-end vehicle manufacturers redesign luxury with sustainable materials and reimagine speed with the latest innovation in battery-electric power. New companies are making their mark while existing organisations are reevaluating what the supercar means.
Mining is one of the critical industries that enables the automotive industry's shift to battery-electric vehicles (BEVs), but the process must come full circle. As BHP adopts electric utility vehicles for its mining operations, Normet will play a key part in ensuring they are accepted safely and integrated into its mining operations sustainably.
The automotive giant, Hyundai is venturing into the hotel industry—something that electric vehicle (EV) enthusiasts never expected to see.
ChargePoint Holdings, one of the leading EV charging station providers in the industry, announces the launch of a new solution that will make this more accessible for business clients and consumers. The ChargePoint CP6000 will provide users with the ability to seamlessly integrate charging into their network software, station hardware, and improve customer support as a charging solution designed to prepare businesses for the next wave of EV adoption.
Headquartered in Preston, UK, Recycling Lives announced in September its first electrification effort. The company's latest acquisition of two fully-electric skip trucks will provide the company with an opportunity to significantly reduce its emissions.