Charging & Infrastructure
Hyundai's hotel concept is charged by electric vehicles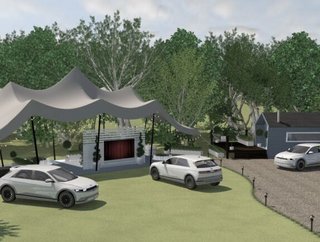 Bi-directional power is changing electrification, meaning electric vehicles (EVs) are capable of powering buildings, as shown by Hyundai's latest concept
The automotive giant, Hyundai is venturing into the hotel industry—something that electric vehicle (EV) enthusiasts never expected to see.

The company released information on its hotel concept, which will leverage the latest bi-directional charging vehicles as a source of power. The hotel offers guests a unique experience that captures what 2022 is all about—innovation—and will showcase the importance of energy transfer between cars and buildings.

The concept is a three-week pop-up hotel that features a high-end luxury cabin for holidaymakers' accommodation, a bar & restaurant that is fully-equipped, and an outdoor cinema—all powered by the Hyundai IONIQ 5.

The curator of the Hyundai Hotel, Grace Dent explains the concept is innovative and memorable, and tailored towards the current market of unique staycation venues.

"We're looking for unique, memorable stays more now than ever and this is a delicious blend of innovation, luxury, and comfort that gets you thinking," says Dent.

"With power coming from the car, where could Hotel Hyundai pop up next?"

"I hope this three-week pop-up hotel is just the start for this concept of a car plugging in and powering a luxury experience like this. I'm predicting that guests will be hoping that this amazing hotel and the full experience it offers might be here again in 2023."

Extremely capable EVs and bi-directional power
The pop-up, whether it is here or stay or solely an initiative to raise awareness, is a triumph in EV capabilities. Not only are they suitable for decarbonising the industry, but can also provide fun and adventure for drivers and holidaymakers.
"Our award-winning IONIQ 5 is able to power Hotel Hyundai using its V2L feature, where an adapter from the car provides a socket, which domestic appliances can be plugged into. The whole experience demonstrates the practicality of this pioneering technology, and we hope the concept inspires more people to go off grid," says Ashley Andrew, Managing Director, Hyundai Motor UK.
The IONIQ 5 is the company's pioneering contribution to the EV industry, equipped with an 800-volt battery system that achieves some of the fastest charging speeds when combined with a 400V or AC charger. Its charging capability allows a recharge of 62 miles in five minutes, and supports DC ultra-fast charging to go from 10 to 80% battery in as little as 18 minutes.
The car is also well kitted with digital instruments, including a 12.3" touchscreen display and BlueLink connectivity to manage the EV from a smartphone device. Via the app-based controls the driver is able to check the level of charge, cabin temperature, and real-time data insights.