Why should fleet operators switch to electric vehicles?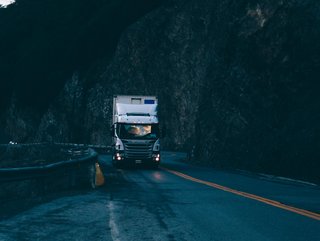 Get ready for an electrified fleet
Whether a fleet manager should switch to electric vehicles (EVs) is driven by various factors, such as fleet size, distribution network, and technology
There's more to the conversation than simply switching to electric vehicles (EVs). For fleet operators this is an entirely new way of working and requires a significant level of planning to executive effectively. Why? Because there are many factors that contribute to a successful electrified fleet, including the vehicles choice, the type of EV used, and the required distances or distribution network to be covered.

To support this, companies also offer digital solutions that will not only enable business to switch to electric, but to also maximise the outcome.
How do you want your EV fleet?
Firstly, businesses are challenged with a new variety of purpose-built options, but also long waiting times for such vehicles to be built. The initial task is to determine a suitable vehicle for your business, taking into account the length of journeys, the infrastructure available, and whether the business would need to make any changes to the way it operates.

For a company looking to adopt EVs as soon as possible, there is roughly a six-to-eight-month lead time for planning and readiness.

In the April issue of EV Magazine, we spoke to Teletrac Navman to find out more about this and how it supports clients with its EV Readiness Tool.

Leveraging telematics data, fleet businesses can gain more insight into their current operations and be better informed about decision-making for an all-electric fleet. The solution from Teletrac Navman helps businesses plan their transformation to EVs in the most cost-effective way.
The insights gained from this exercise will inform the type and quantity of EVs used in order to cover the same ground without compromising on certain delivery routes and distribution networks. The last thing managers want to do is risk a supply chain in the process of decarbonising it.
The benefits of an all-electric fleet
This depends on a few variables, such as the cost of charging and the ability to optimise. The aforementioned, and others like it, will drive businesses in the right direction in the process, but despite the scarcity of EV charging, organisations are expected to see lower costs—also contributed to by the potential maintenance cost savings.
All fleets operate differently, which is why it's advised to analyse the current supply chain and choose a solution that works specifically for the business.
Another understated benefit, alongside decarbonisation, is safety. With a whole host of new fleet vehicles to choose from, commercial vehicle manufacturers are putting in more steps to ensure vans and trucks are safer.
Leveraging the latest technologies and redesigns, fleet EVs are beginning to look more comfortable, provide more physical visibility, and be purpose-built for specific demands. The integration of hydrogen is also an option for businesses that need their fleets to travel further, which is where companies are looking to extend their ranges without emitting greenhouse gases.