Electric vehicle fleet transition is a commercial endeavour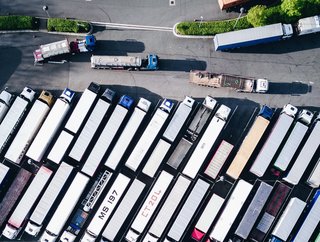 Rising in popularity among consumers, electric vehicles (EVs) are growing in popularity, but now businesses must shift from internal combustion engines
Fossil-fuel-powered passenger vehicles have certainly experienced a decline in popularity overall as electric vehicles (EVs) seem to be soaking up their fair share of the attention in the automotive industry.

But, as we uncover at EV Magazine, there is more to electrification than simply swapping our cars for battery-powered fun. Further vehicles have their fair share in the global rise of emissions and action is already taking place among businesses, catalysing the transition to all-electric power.

Among supply chains, issues arise when it comes to trucking and the carbon footprint of their operations. While they have already accepted major changes to their fleets, truck companies are needed to electrify large-goods vehicles (LGVs) and heavy-goods vehicles (HGVs).

According to the Heliox Energy "Electrifying the charge ahead" report, around 38% of respondents to its survey confirmed that between 26% and 50% of their fleets comprise EVs. The reasons for adopting all-electric vehicles so far are environmental concerns, pressure from competitor organisations, and the rising cost of fuel.
Commercial vehicle electrification brings its own challenges
When considering the transition to EVs in operations, there is already one hurdle that springs to mind—range.

It would seem that one of the major deciding factors for consumers also translates into the commercial sector, particularly when fleet vehicles spend more time on the roads. The Heliox survey results suggest that sentiments are the same as 41% of respondents expect to see a reduction in the cost of charging, a further 41% wish to see more public charging facilities, and 38% want charging to be much faster.

"Our research focused on learning more about the current motivation for fleet managers to electrify their truck fleets, what their biggest challenges are, and how these can be counteracted," says Jasper Konings, Director Commercial Vehicles & Fleets at Heliox.

"A clear thread quickly became apparent: without the appropriate infrastructure in place, the electrification of truck fleets will be much more difficult. To ensure challenges faced by fleet managers are resolved in line with government timelines, collective action is needed."
Inherent opportunities when electrifying trucks
Having spoken with leaders across the key industries of the supply chain, Heliox has sourced, straight from those operating in the sector, the opportunities that are specifically made available through electrification of electric trucks.

Growth being one of the main aspects, truck firms have significant room for it. Currently around 12% of fleet managers expect their fleets to be 100% by 2030, which means that awareness and optimism could be increased by meeting their infrastructure needs. This way, the 74% that expect to meet their targets by 2040 may be able to reconsider their goals if charging and range are more suitable by the end of 2023.

In Europe, there is ample room to grow. Currently, the Netherlands, Germany, and the UK are the leading electrified nations across the continent with high commitments to reducing emissions through mobility transformation.

However, the UK, and also France, is lagging behind, especially as one of the smaller countries. The Heliox report provides a great case study based on Albert Heijn, the largest supermarket chain in the Netherlands, outlining the challenges and results of eTruck adoption and charging infrastructure.

For organisations looking to build their eTruck adoption strategies, the Heliox also outlines some great guidelines, covering:
The types of trucks and how they fit into the eTruck landscape
Energy consumption and the operational requirements for eTrucks
The ins and outs of charging infrastructure
Guidance on how companies can adapt to evolving eTruck use
Integrating charging infrastructure into operations
Connectivity could be one of the major factors in this throughout the year. As more organisations are using data to better interact with vehicles whether they are in their journey, monitoring and reporting will play a huge role in understanding how fleets can integrate electric infrastructure.

What is also expected to evolve over the next few years is autonomous driving—trucks managing their own timescales, connected with charging networks to allow seamless operation, better operational and energy consumption.