Volta Trucks from EV concept to deployment in logistics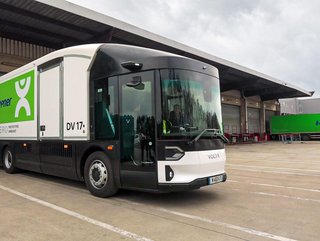 A disruptive electric truck provider, Volta Trucks announces its first EV agreement as Heppner orders 16 all-electric delivery vehicles from the startup
We've followed the movements of Volta Truck during 2022 as a great innovator in the e-mobility sector. Supply an electric vehicle (EV) for logistics operations known as the Volta Zero, which features major enhancements on the conventional truck design.

Since the company took the truck on a European tour, it has gained a lot of interest from supply chain organisations, resulting in the ability to open showrooms for the sustainable, safety-driven development.

The truck is built on principles of safety, making the cab a much safer and more visual place to be, but also drives more sustainable prospects for the industry.
Safety is critical in sustainable urban logistics
Now the company has announced a new venture in its EV journey as it secures a deal for its electric truck. The agreement, including Truck-as-a-Service charging infrastructure, is with Heppner, a transportation and logistics solutions firm based in the US—an independent leader in international movements to and from France.
"At Heppner, our approach to reducing our carbon footprint is global and we act wherever possible. I am proud to be able to lay a new brick in our energy transition with Volta Trucks, which is a key pillar of our strategy," says Jean-Thomas Schmitt, CEO of the Heppner Group.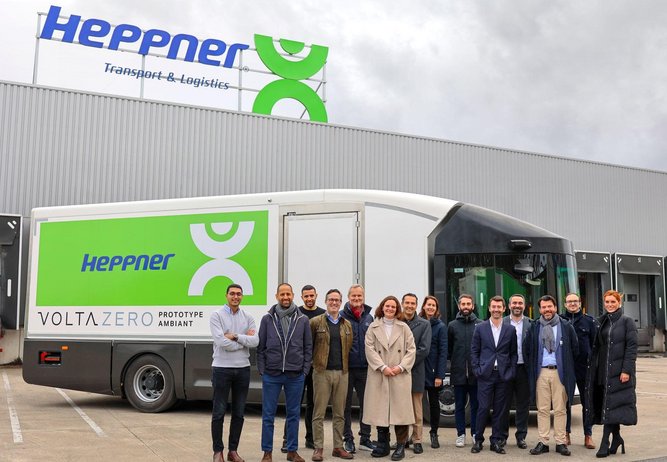 "This first successful trial is the start of a great collaboration in which innovation and agility have their place."
The Volta Zero tops its class as the first ever fully-electric, medium-duty commercial vehicle for urban goods transport. Heppner will prepare for receipt of 16 trucks, which are each equipped with all-electric propulsion and technology, producing 150-225kWh of battery power.
The vehicle is specifically designed to operate in challenging urban environments where safety is paramount and emissions reduction is crucial to a sustainable future. Volta Trucks' CEO, Essa Al-Saleh is excited to on-board Heppner with its pioneering solutions.
"I'm delighted to welcome Heppner to Volta Trucks. Both teams have worked towards a shared vision - to implement the full-electric Volta Zero onto Heppner's fleet but also recognising that the migration to zero tailpipe emissions needs more than a truck, it needs the complete electrification ecosystem around the truck, to be successful," says Al-Saleh.
"Our unique Truck as a Service proposition supports customers like Heppner operating an efficient and cost-effective full-electric fleet of trucks from day one. I'm sure this will provide a template and case study that others will follow."