Charging & Infrastructure
What is ChargeScape by Ford, BMW Group and Honda Motor?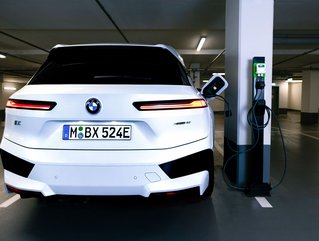 Credit: BMW Group | Teaming up with Ford and Honda, BMW will be the master of its own EV charging
Ford, BMW Group and Honda Motors are entering the energy landscape with a new EV charging business called ChargeScape awaiting commercial approval
With ample companies delivering electric vehicles (EVs), more emphasis is placed on charging accessibility. With the likes of Tesla, ChargePoint, GRIDSERVE, Ionity, bp Pulse, Shell Recharge, and many other providers bringing solutions to drivers, countries are still behind on their abilities to meet consumers' needs.
Ford, BMW Group and Honda Motors are teaming up to bring further kilowatts to the EV industry as they devise plans for ChareScape LLC—a joint venture in electric car charging. This will not only act as a new level of competition against other EV brands, but unify the companies in their goals to decarbonise.
"Electric grid reliability and sustainability are the foundation for an EV powered future," says Thomas Ruemenapp, Vice President, Engineering, BMW of North America LLC. "ChargeScape aims to accelerate the expansion of smart charging and vehicle-to-everything solutions all over the country, while increasing customer benefits, supporting the stability of the grid and helping to maximise renewable energy usage. We're proud to be a founding member of ChargeScape and are looking forward to the opportunities this collaboration will create."
While a lot of information suggests that the majority of drivers could charge their cars at home more conveniently, the trio of automotive giants believe that ChargeScape will prove beneficial for them, by leveraging grid connectivity for financial reductions.
"ChargeScape will unlock entirely new value that EVs can provide to the electric grid, while enabling EV customers to earn financial benefits through a variety of managed charging and energy-sharing services never before possible with traditional gasoline-powered vehicles," the company says, despite regulators pending approval of the joint charging business.
Consumers to benefits form Ford, BMW and Honda-owned EV charging
The idea that electric car manufacturers can now own their stakes in the charging landscape leaves consumers to decide what complete services they wish to use. Tesla was the first original equipment manufacturer (OEM) to deliver a full service of cars and chargers, but has recently opened up its services to more brands. This begs the question as to how Ford, BMW and Honda will approach this new business. Will they simply generate offerings for their own customers or support the entire industry?
Ford stresses that EVs are not only beneficial for customers, but also provide digital capabilities to build resilience in energy networks. The new charging businesses will only develop this further.
******
EV Magazine is dedicated to creating a global community of businesses, experts, and EV enthusiasts with comprehensive insights into automotive and the surrounding sectors.
For more EV insights check out the latest edition of EV Magazine and be sure to follow us on LinkedIn & Twitter.
You may also be interested in Sustainability Magazine and Energy Digital Magazine.
*********************************************
BizClik is a global provider of B2B digital media platforms that cover Executive Communities for CEOs, CFOs, CMOs, Sustainability Leaders, Procurement & Supply Chain Leaders, Technology & AI Leaders, Cyber Leaders, FinTech & InsurTech Leaders as well as covering industries such as Manufacturing, Mining, Energy, EV, Construction, Healthcare + Food & Drink.
BizClik – based in London, Dubai, and New York – offers services such as Content Creation, Advertising & Sponsorship Solutions, Webinars & Events.