Charging & Infrastructure
Volvo becomes circular with recycled EV battery partnership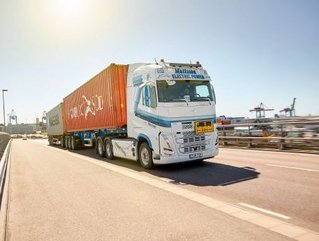 Credit: Volvo Trucks | Volvo EV batteries will become energy systems of the future
Working in partnership with Connected Energy, Volvo' energy business will recycled its used commercial EV fleet batteries to create second-life storage
Volvo's collaboration with Connected Energy is a prime example of how original equipment manufacturers (OEMs) are bound by similar challenges. Without sustainable energy there will be no decarbonisation, and the same without electric vehicles (EVs).
Battery storage has also been recognised as the untapped middle ground of renewable energy distribution and is crucial in times of peak energy demand.
The collaboration between Volvo Energy—a subsidiary created to manage end-of-life batteries—and Connected Energy will nudge batteries in the right direction once removed from their host EVs. In doing so, the company will deliver them in a new form. Battery storage solutions are now a key part of Volvo's overall decarbonisation strategy and will likely pave the way for similar initiatives across the industry.
"There is a great deal of untapped potential in the second-life use of batteries. This forward-leaning investment aims to facilitate the scaling-up of second-life battery energy storage systems and further secure circular business opportunities for the forthcoming ramp-up in Volvo Group's second-life battery returns," says Joachim Rosenberg, President Volvo Energy.
"Together with Connected Energy, we will minimise the environmental impact of the batteries that [have] powered Volvo Group vehicles. By repurposing the batteries, we obtain the full value from them – from a climate, environment and business perspective."
Connected Energy is a partner in EV battery recycling
Operating across the UK and Europe, Connected Energy provides a staple product for a world powered by clean energy. Battery storage solutions from Connected Energy allow businesses to become more resilient to energy disruption and reduce dependence on the grid to power their operations in a crisis.
The bonus of its business model is that nothing goes to waste. The partnership with Volvo will generate a supply chain of reused batteries and put them to use in new applications as commercial energy assets.
"We couldn't be more pleased to welcome our new investor Volvo Energy on board and look forward to forging a path to increasing the sustainability of both electric vehicles and grid connected energy storage," says Matthew Lumsden, CEO Connected Energy.
"Our collaboration will enable us to optimise the potential for battery [reuse] and ensure that the resources in the batteries are used effectively."
The model that Connected Energy represents is likely to increase in popularity for businesses looking to future-proof their energy systems and ensure resilience to any further energy disruptions as well. Thanks to the inevitable demand for EV battery resilience, access to technologies is not hindered by upstream supply issues, which may meet the demand for clean energy systems, but also hinge on a consistent supply of end-of-life batteries from vehicles.
The energy sector can benefit from such a business model, but time will tell whether the supply chain is suitable for 100% battery provisions or whether this will be bolstered by new technology as well.
******
EV Magazine is dedicated to creating a global community of businesses, experts, and EV enthusiasts with comprehensive insights into automotive and the surrounding sectors.
For more EV insights check out the latest edition of EV Magazine and be sure to follow us on LinkedIn & Twitter.
You may also be interested in Sustainability Magazine and Energy Digital Magazine.
*********************************************
BizClik is a global provider of B2B digital media platforms that cover Executive Communities for CEOs, CFOs, CMOs, Sustainability Leaders, Procurement & Supply Chain Leaders, Technology & AI Leaders, Cyber Leaders, FinTech & InsurTech Leaders as well as covering industries such as Manufacturing, Mining, Energy, EV, Construction, Healthcare + Food & Drink.
BizClik – based in London, Dubai, and New York – offers services such as Content Creation, Advertising & Sponsorship Solutions, Webinars & Events.