Charging & Infrastructure
Tesla's EV charging standards are met by Verge Motorcycles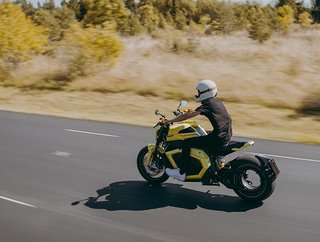 Verge Motorcycle's innovative design brings riders into the electric vehicle (EV) era
A unique business has agreed on Tesla's NACS standards to adopt charging solutions for its customers—Verge Motorcycles has some high-range offerings
Pioneering one of the most unique motorcycle designs in the industry, Verge Motorcycles prides itself on its electrified two-wheeled machines, representing a new level of e-motorbike range in a fossil-fuel-dominated market.
The Verge Motorcycle design is centred around the rear-wheel and motor combination, which enables a significantly higher range, making it a top-performing vehicle in its sector.
While electric motorcycles benefit from instant torque and high speeds, they must meet the standard to operate as truly sustainable means of mobility. Joining some well-known car brands, the likes of General Motors and Ford, the company is now looking to use Tesla's North American Charging Standard (NACS) network. This means its electric motorcycles can be used with Tesla chargers to enable faster charging for its high-range product.
"We have been following with interest the discussion about the future of the charging infrastructure and Tesla's decision to open up its NACS charging standard. Providing our customers with a comprehensive and easy fast charging system is vital in terms of Verge's growth. We are currently preparing to enter the US market, and as the Tesla of motorcycles, this decision seemed like a natural solution for us," says Marko Lehtimäki, Chief Technology Officer at Verge.

Not only does this allow greater charging capabilities, but this will also eliminate range anxiety for Verge customers, by combining this with long-range vehicles. The TS PRO is capable of reaching a maximum 350 kilometres (215 miles) on a single charge and the TS ULTRA reaches 375 km (230 miles).
Tesla NACS charging standard forms EV collaborations in the US
Verge is obviously alongside car makers in this endeavour. Volkswagen is one of them discussing agreements with Tesla to follow in the footsteps of other automotive companies that have begun adoption of its charging equipment as they share concerns of losing customers.

After announcing that the Tesla Supercharger network is now available to a number of other electric vehicle (EV) brands, the company opened up its 17,000-strong network to more and more customers. This could likely be why brands are considering adoption of a Tesla-made charging standard as the dominant force in the industry.

According to Verge Motorcycles' COO, it's all about providing the best possible customer service—allowing them to charge their vehicle wherever they go in the country.

"Total customer service is everything for Verge. We want Verge owners to have access to the most extensive fast charging system in North America, which is why we plan to utilise Tesla's network of 17,000 charging stations," says Pekka Pärnänen, Chief Operating Officer of Verge's US operations.