Charging & Infrastructure
Ohme's smart charging drives down the cost of EV operation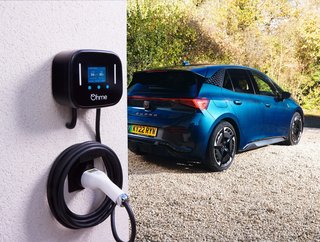 Cupra Born alongside the Ohme Home Pro charging solution
The award-winning smart-charging provider Ohme has entered into agreement with Pentagon Motor Group to become an official electric vehicle charging partner
Ohme, an award-winning company specialising in dynamic smart-charging solutions, has been named the official charging partner for the Pentagon Motor Group, a division of Motus Group (UK).
Under this partnership, Pentagon Motor Group will endorse Ohme chargers for all new and used electrified vehicle sales. In addition, customers visiting showrooms will have the opportunity to view the Ohme Home Pro charger.
Established in 1991, Pentagon Motor Group consists of 48 retailers spanning across 23 locations and holds 13 manufacturer franchises, including Citroen, CUPRA, Dacia, Fiat Professional, Ford, Kia, Mazda, Mitsubishi, Nissan, Peugeot, Renault, SEAT, and Vauxhall.
The group employs nearly 1000 staff members. The remarkable growth of hybrid and electric vehicle sales in FY22/23, which were eight times higher compared to FY21/22, solidifies Pentagon Motor Group's position as a frontrunner in the EV market.

"We are delighted to be partnering with Ohme as our preferred EV home charging supplier," says the Managing Director at Pentagon Motor Group, David Peel.

"We considered many potential charging partners and it was clear to us that Ohme's dynamic smart charging capability, award-winning products and excellent customer service made it the obvious choice for Pentagon's customers. With EVs accounting for a fifth of all our new car sales across the whole group, it's a key element of our business that's growing fast."
Drastically reducing the cost of EV charging
Ohme's products are able to connect to the National Grid to provide real-time actions and automatically adjust EV charging to optimise their costs, by leveraging the cheapest rates of charging. By analysing and managing the charging process, customers will be able to maket the most of off-peak prices.

As an example, the company explains that a full charge on the Cupra Born with a 58 kWh battery can provide 264 miles and cost as little at £4.35 when used in conjunction with off-peak tariffs like Octopus Intelligent.

Being the official charging provider for Volkswagen Group across the UK and Ireland, the company is now working to reduce the cost of charging, which could ultimately facilitate further adoption of EVs in light of these new achievements.

"Ohme is one of the UK's fastest growing charging companies and this new partnership with Pentagon underlines that," says David Watson, CEO at Ohme.

"Pentagon Motor Group is well established in the industry and is leading the transition for drivers to EVs. Pentagon has a strong reputation for exceptional customer care and service and Ohme is looking forward to working together to give its customers a seamless charging experience with reduced running costs."