The US shares concern of Ford's Chinese battery supplier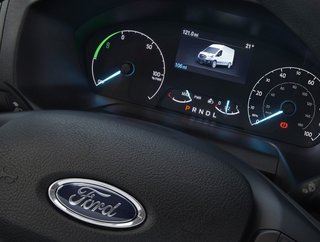 Sourcing components from the Chinese battery supplier CATL, will Ford risk the potential loss of EV tax credits as it provides industry-leading vehicles
There's no doubt that China takes the top spot for battery technology, but somewhat controversial news surrounding the sourcing of components from the country could deem Ford ineligible for EV tax credits.

Ford announced plans to licence its battery technology from Contemporary Amperex Technology Limited (CATL), the global leader in EV battery development and manufacturing.

The questions come as Ford expects to receive EV tax credits, which recently took effect under the Inflation Reduction Act—a climate law that was passed last year to encourage the production and adoption of EVs.

The law on EV tax credits suggests that any components from a "foreign entity of concern" be excluded from the legislation, meaning parts from China, Russia, Iran, and North Korea void the scheme.

CATL has also been incorporated into other industry deals, including those with General Motors (GM) and Stellantis, as well as joint ventures with LG, SK, and Samsung—three companies headquartered in South Korea.
According to the Chief Customer Officer at Ford, Marin Gjaja: "A more affordable battery will drive higher EV adoption."
Ford says it has considered all possibilities that the deal with CATL may cause concerns, so it has built contingencies into its contract to allow it to reap some of the tax benefits.
Ford as a sustainable transport business
Aside from future plans, recent news surrounding Ford shows progress as the leading commercial van maker scored Van of the Year and Large Van of the Year on the 9th December.
The Ford Transit van is well-known and widely-used in building trades, logistics, and other commercial applications, but the Ford E-Transit has received 11 awards since April 2022.
One of the company's executives, Commercial Vehicle Director Mandy Dean, was also inducted into the What Van? Hall of Fame. "She understands the importance of guiding customers along this journey through tackling concerns about how their businesses will cope with the switch to electric vans and has put in place a host of digital support services to ease this process," says James Dallas from What Van?
As a result of Ford's groundbreaking work and customer service excellence, the company retains its status as the best-selling commercial vehicle provider in the UK for the second year running. Its share of the pickup truck industry accounts for around 65% of its fleet and retail custom.