Fiat 500e: The small but mighty choice for European drivers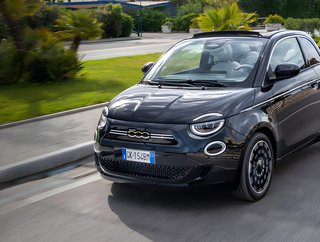 Fiat 500E
As the leading EV in the European market in 2022, the Fiat 500e represents a triumphant change that tops sales from highly desirable brand Tesla
Last year, we heard the news that Tesla's European sales figures were topped by a small, yet mighty, EV—the Fiat 500e. If you've driven the ICE model of the Fiat 500, you'll know that it's a humble car with Italian heritage, but the electrified model builds upon the iconic design with attributes of technical revolution and electrification throughout.

Stellantis has pushed itself to a significant position in the EV market thanks to this car, which is a more than beneficial vehicle for commuters and city drivers. Achieving a real-world range of around 169 miles (WLTP 199 miles) per charge and sporting a 42kWh battery, the Fiat 500e provides more than enough range for the average commute or a trip to the shops at the weekend.

However, those experiencing the dreaded 'range anxiety' need not worry, as the car caters for its low mileage—in comparison to larger vehicles on the market—via various modes that conserve energy or get you out of a muddle if you forget to charge. Range mode reduces power while increasing regenerative braking to make each charge last longer.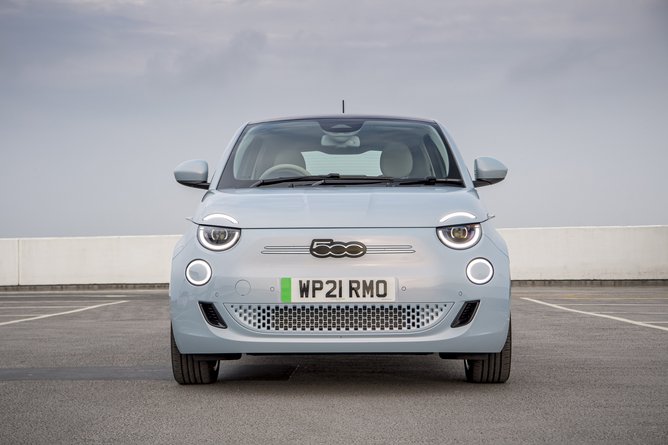 Fiat 500E
Italian heritage brought to the future
Known in Italy as the 'Cinquecento', the Fiat 500 holds a special place as an Italian heritage city car. The first model, designed by Dante Giacosa, was unveiled to the public in 1957 and in manufacture until 1975.
The 21st Century models weren't the only ones to receive alteration to their drivetrains; the first Fiat 500 had its engine mounted in the rear, making it a compact, nimble car for town driving.
Throughout its history, the 500 has undergone many facelift operations and had attributes changed, including its suicide doors—doors hinged at the rear rather than the front, almost unheard of in modern cars—and increased size of the vehicle.
For the forgetful drivers, the 500e also has a Sherpa mode, which reduces power even more so that you're not left stranded by the roadside.
The interior of the car gives drivers more of a premium feel, and they can enjoy the silence of the electric motor, which is far from the petrol-powered grumble of the old model.
Fiat 500e specification:
Range (WLTP): 199 miles
Real range: 169 miles
Acceleration (0-62 miles): 9 - 13.8 seconds
Battery size: 42kWh
Building platform to make the EV switch
As one of the industry giants, Stellantis is all-in on electrification, so the company is working hard to continuously develop its EV technologies. From this, the company announced that all vehicles will be built upon one of its four game-changing EV platforms: STLA Small, STLA Medium, STLA Large, STLA Frame.
The company's electrification strategy has brought great success to Fiat. But, if you're (still) deterred by the range of the Fiat 500e, rest assured the company is working hard to enhance the experience, with its smallest BEV platform in its range set to reach 300 miles per charge.