Charging & Infrastructure
Arcadis shares regional charging and infrastructure outlook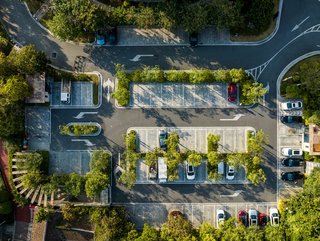 Arcadis' Global Charging Infrastructure Market Report shares regional EV power insights
Delivering sustainable design and civil engineering expertise, Arcadis reports on global charging and infrastructure adoption and government incentives
The landscape of electric cars and charging infrastructure is expanding rapidly, the latter being the main focus a lot of organisations that wish to support this transition to an electrified automotive sector. In the past five years, 350 electric vehicle (EV) models have been introduced into the industry with more than 10 million purchases last year globally.
2023 has certainly shed further light on the industry's movements with EVs becoming mainstream consumer knowledge and the climate challenge still impending. More companies are entering the fold and electrification is now a game that encompasses a variety of things from the vehicles themselves to the technologies and services that back them.
Towards the end of 2022, there were many concerns about charging and how a fully electrified road network would be able to function. Following queues at charging points and concerns about the range of new electric cars, the emphasis has firmly been placed on charging and infrastructure; efforts to make these more abundant and convenient for drivers.
Reporting on this is the Global New Mobility Solutions Director Simon Swan, and his team at Arcadis, delivering updates and insights on the global infrastructure market that surrounds the EVs that millions of consumers use every day.
"We have been helping government authorities around the globe develop EV strategies to enable their communities, including those in more rural areas, to make the transition," says Swan in the consultancy's latest report Global Charging Infrastructure Market Report.
Historically, charging infrastructure expansion was led by the conditions of the market, meaning the slow release of EVs onto the market created the demand for charging solutions as opposed to foresight of a new energy future. According to Arcadis, more investment is required by countries on a national level to ensure that charging infrastructure needs are met within their borders.
However, the global pandemic and further supply chain disruptions hindered the progress of the industry as technical components have been, and are still, in short supply globally. As a result, access to things like semiconductors has proven to build disparity into the industry with China adopted EVs and charging rapidly over the past few years.
Arcadis' report covers multiple factors in the conversation, including:
Government input and financial electrification incentives
The maturity of the EV market
Potential return on investment (ROI) in EV adoption
Charging infrastructure rollout and the supply issues
The ease of doing business within the country
The paper also highlights the leading countries in terms of charging and infrastructure while looking at these five key areas across a number of places, tallying their performance in these categories.
The European EV charging input
European nations, including the Netherlands, the UK, Germany, and Norway, lead in investment readiness for electric vehicles (EVs). Germany supports the EVCI market with a €3.9bn fund and tax incentives, though it hasn't banned ICE vehicle sales.
The Netherlands offers 41 charge points per 100km, addressing 'range anxiety', but its high energy costs may slow EV adoption. The UK promotes EV adoption with a clear strategy but lags in public charging infrastructure. Norway's EV market is mature, with its car tax system favoring EV affordability. Aiming for net-zero by 2025, Norway is aggressively transitioning to EVs.
Latin America offers incentives for EVs and charging
Infrastructure development for EV charging largely depends on market forces but requires public funding initially due to the 'chicken-and-egg' dilemma. Many nations offer grants for charging infrastructure, yet Latin American countries lag in government funding. However, they provide incentives for EV rollout.
In Mexico, the national EV association, ANVES, is collaborating with various sectors to set a standard for converting ICE vehicles to EVs. Mexico aims for zero-emission mobility by 2030, focusing on electricity from renewables. Argentina offers subsidies and tax reductions for EVs and charges ICE vehicle owners in low-emission zones.
Still, the sparse charging infrastructure remains a barrier, presenting an investment opportunity in charging facilities. Brazil's EV charging is primarily privately funded, averaging 3 public charge points per 100km. Chile has advanced in electrifying public transportation. Both countries need comprehensive EV strategies, reinforced by public funds, to enhance their meager EV market shares of 0.3% and 0.1%, respectively.
Charging EVs in The Americas
Canada struggles to bolster its EV charging infrastructure due to its vast landmass, impeding EV adoption. Although Canada's economic strength can potentially accelerate EVCI development, more charging points are needed to encourage EV usage.
In contrast, despite challenges, California leads in EV adoption in the US, with metrics like annual sales and infrastructure. Rising gas prices may further enhance California's EVCI progress.
New York's EVolve NY plan fosters private-sector collaborations for better charging infrastructure, aiming to make EVs more accessible. Though New York has initiated positive measures and plans an ICE vehicle ban by 2035, its EV market share remains low, signaling a need for greater infrastructure and incentives.
A leading region of EV implementation
China and Hong Kong rank in the top 10 for EV adoption in the Asia Pacific. Despite China's early entry into the EV sector, its market share is only 5.9%. Improved incentives could boost adoption, given the country's extensive charging infrastructure.
Singapore's 0.2% market share can be improved with better incentives and a wider EV variety. Australia's support for EVCI is commendable, but the absence of national policies and a ban on ICE vehicles hampers growth. Hong Kong can accelerate its taxi fleet transition by integrating innovative charging solutions. Thailand, aiming to ban ICE vehicles by 2035, sees potential in private investments for charging infrastructure, highlighting a need for strategic development.
******
Further insights can be found on our website or click here to receive our newsletter with a constant feed of new stories every week.
EV Magazine is dedicated to creating a global community of businesses, experts, and EV enthusiasts with comprehensive insights into automotive and the surrounding sectors.
For more EV insights check out the latest edition of EV Magazine and be sure to follow us on LinkedIn & Twitter.
You may also be interested in Sustainability Magazine and Energy Digital Magazine.
Please also check out our upcoming event - Sustainability LIVE in London on September 6-7 2023.
BizClik is a global provider of B2B digital media platforms that cover Executive Communities for CEOs, CFOs, CMOs, Sustainability Leaders, Procurement & Supply Chain Leaders, Technology & AI Leaders, Cyber Leaders, FinTech & InsurTech Leaders as well as covering industries such as Manufacturing, Mining, Energy, EV, Construction, Healthcare + Food & Drink.
BizClik – based in London, Dubai, and New York – offers services such as Content Creation, Advertising & Sponsorship Solutions, Webinars & Events.