A bird's eye view of electric mobility across India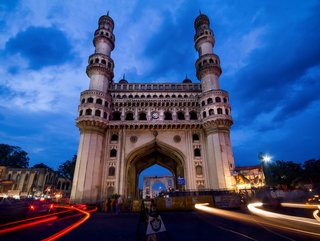 A bird's eye view of electric mobility across India
Thanks to a conversation with Gaurav Batra from EY, we're delving into the current EV landscape of India and its procedures to accelerate electrification
The EV transition is driven by action on part of national governments and the private sector, which must combine efforts to ensure global emissions targets are met. One major milestone of this will be the 2030 ban on internal combustion vehicles, which is easier said than done for less developed economies.
Take India as an example. With growing demand for zero-emission solutions, the country's infrastructure is evolving, but not at the rate of those nations and regions that leapt into the EV transition—China, the US, and Europe. This is not to put fault on the continent, but merely to present a perspective view of the country's transition to EVs and the problems holding India back from reaching new electrification heights.
With targets set for the majority of countries, it's uncertain at this stage what impact the ban of fossil-fuel vehicles will have, but Gaurav Batra, Associate Director and Portfolio Lead - AM&M, Energy & G&I at EY, suggests the aim for India is to electrify as fast as it possibly can.
There are a number of factors to consider when we look at this particular country's transition. Firstly, there's the market. Batra points out that around 90% of India's passenger-vehicle market is occupied by two-wheel and three-wheel vehicles, albeit the majority are still powered by ICEs. This suggests the transport sector revolves around more nimble forms of mobility and shows a potential trend as smaller vehicles could be electrified first.
Secondly, infrastructure is a pivotal point to be discussed as India's power grid is currently seen as 'inadequate' for a nationwide rollout of electrified means of travel. The country needs to be able to provide EVs for its drivers, chargers for those cars; bikes; and electrified rickshaws, and supply sustainable energy to sockets nationally.
What does India's mobility landscape look like thus far?
The challenge to electrify certainly doesn't come from a lack of trying, but, as pointed out by Batra, India is home to the third largest automotive industry globally.
"India is an important market with the well-developed local manufacturing of ICEs and a well established supply chain, which is cost effective and can also claim export competence in the ICE domain," says Batra.
Discussing this in great detail, Batra divulges some key pieces of information surrounding India's electrification, but like other countries, a combination of transport types are required to ensure a sustainable e-mobility ecosystem is developed for the future. From what Batra says, the Indian automotive industry is hitting increasingly higher numbers of EV sales.
But EVs only make up a minor percentage of the overall market and, to transition such a large number of vehicles, requires a significant amount of time and investment in a number of factors. While passenger-car makers are looking to increase the number of four-wheeled EVs on its roads, the emphasis is on smaller vehicles—to meet both consumer mobility needs with minimal grid impact—and fleet vehicles to decarbonise its industries.
Although there are a number of incentives offered by the central government to encourage EV adoption, a number of states are developing their own approaches, which is where proficiency is varied.
"When it comes to the two-wheeler segment, that has benefited the most because of the incentives that the government offered at the central level to stimulate growth," says Batra. "Segments such as buses and heavy commercial vehicles are also benefiting."
"Besides the central government incentives, there are 10 to 15 state governments, which also offer incentives of different kinds, either in the form of subsidy or lower taxes for EV-led vehicles. Because of that, some of those states have witnessed higher traction."
Charging rollout is dependant on trajectory
Of course, the rollout of EVs is paramount, but—you'll have heard this many times—efforts are voided by the lack of available charging infrastructure. Different challenges across all countries mean there's no one-size-fits-all strategy for deployment across them, but the onus seems to be on authorities to make change happen.
Currently there is only one charger for 135 vehicles in urban parts of India.
To put the situation into perspective, India spans 1,269,219 square miles while the UK is 94,530 sq miles, but the charger expectation by 2030 is substantially different. The UK is aiming for 300,000 public chargers nationwide by the end of this period—along with substantial adoption of EVs themselves—but India's government is stretching to roll out 46,397 public charging stations across nine cities.
"The charging infrastructure at the moment is fairly deficient across the country," says Batra. "What has happened in the recent months is that a few OEMs have begun to develop their own charging infrastructure tie-ups with charging network operators, providers, and power utility companies."
This point sums up where private input is crucial to the successful transformation of India's network. Companies have the power to work together and enable faster rates of charging innovation and rollout, which will help bridge the gaps—resulting from investments pivoting between vehicle manufacture and charging installations.
"The government has begun to introduce policies specifically focused on developing charging infrastructure. There's a certain amount of funding earmarked for charging infrastructure," says Batra.
"As part of developing this infrastructure, the government has also reached out to our top three fuel retailers to build a charging network across their own. I think the expectation from the government is that, essentially, there will be a charging station available every three to five kilometres."