Charging & Infrastructure
ABB receives EV charging investment showing continued growth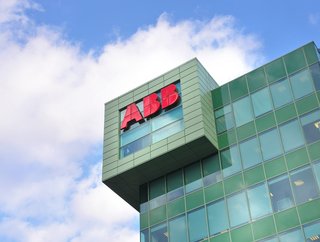 Significant investment in the company's infrastructure business represents the continued growth that ABB has seen in electric vehicle (EV) charging support
The discussion around charging and infrastructure is one of the most prominent in the electric vehicle (EV) transition.

ABB is often seen as an organisation at the forefront of charging technology, which is further emphasised by its actions in the FIA Formula E World Championship, as well as other major innovations in electrification technology.

The organisation applies its solutions globally and is affiliated with electric cars as well as sustainable solutions for train operators and the shipping industry, whereby automation is also a key enabler of efficiency.

The time has come for the organisation to push forward with its electrification innovation, and to do so has raised funds by divesting 8% of its business through a private placement led by investors linked to AMAG, a car dealership chain, and IKEA. As a result of this investment, the Swedish technology and engineering firm is receiving CHF200mn (US$209mn), which will allow the company to drive innovation in the e-mobility space.

"We remain committed to our strategy to separately list our e-mobility business subject to constructive market conditions," says Bjorn Rosengren, CEO of ABB.

"The private placement underpins our joint commitment to ensure ABB E-mobility's fast growth in order to remain best positioned to lead the sector in EV charging solutions."
Investment into climate change business
Following the announcement of investment, the company also shares its entry into a new strategic partnership with the climate technology firm, Tallarna Ltd.

The UK-based technology startup develops user-friendly management technologies and, in order to grow, is receiving support from ABB.

"Companies are looking for investments that will deliver clean energy, cost savings, and additional resilience," says Giampiero Frisio, President, Smart Power Division at ABB.

"To enable organisations to deliver on their sustainability commitments, we need technology that furnishes decision makers with clear priorities, simpler funding models involving financial institutions, and shorter time to access the capital with better confidence about financial returns and operating costs. We will work with Tallarna to develop their technology's capabilities for industrial applications."

This is important to highlight as the company expands its business and looks to enable more organisations to take on impactful solutions. This also goes to show that investment from other organisations will be shared among the necessary startup solutions to increase more businesses to develop new technologies, but also allow non-tech firms to reap the benefits of innovation in climate tech.

"We founded Tallarna to accelerate decarbonisation in the built environment, supporting the whole value chain from funders to end users," says Tim Meanock, Co-Founder and CEO of Tallarna Ltd.

"Our software makes large-scale decarbonisation financially executable by translating technical risks into financial ones—turning optimisation projects into financial assets for funders. Working with ABB will provide us with valuable industry insights and enhanced digital capabilities that will empower commercial and industrial organisations."

Tallarna Ltd represents one of 10 venture capital investments that ABB has driven in 2022, which suggests that, behind the scenes, a network of climate action solutions is forming to facilitate a surge in technological innovation for climate change.

It goes to show that, while ABB is a leader in its field and is able to secure major investment for its work, the company is also looking for the right partners to achieve its goals and provide the most suitable solutions.