Porsche celebrates manufacture of its 100,000th Taycan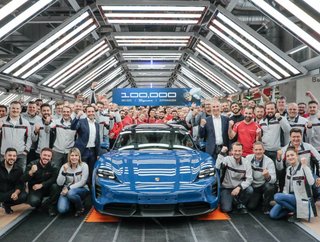 Porsche is celebrating a major milestone for its EV production, as it completes its 100,000th Taycan, just three years after the model's production began
Just three years after Porsche first started the production of its Taycan EV, the company celebrated the milestone of its 100,000th Taycan completing the production line.
"We are very pleased to have reached this milestone in production history so quickly – despite the recent challenges posed by the semiconductor shortage and the volatile Covid situation," commented Kevin Giek, Vice President Model Line Taycan.
"With the Taycan, we have made a decidedly successful start in the electric age."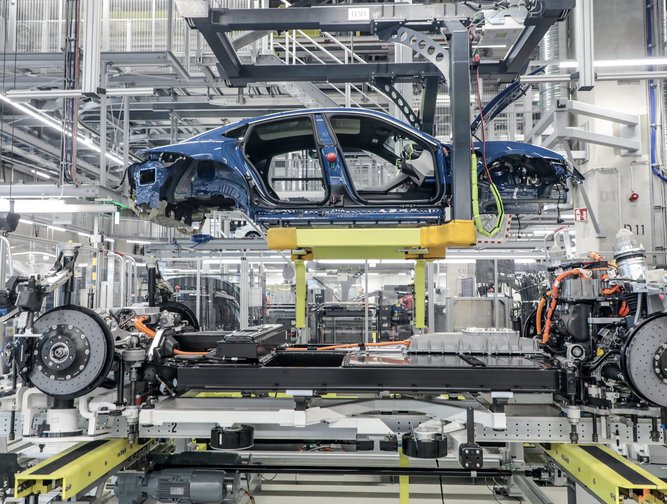 Breaking EV records and deploying industry-leading sustainable production methods
The Taycan is Porsche's all-electric sports car, and it is available in three body styles - the Taycan Sports Sedan, Taycan Cross Turismo and Taycan Sport Turismo. The Taycan 4S is the version with the longest range, at 513 km. But, the Taycan Turbo S is a record-holder for speed from a mass-production EV, having achieved a time of 7 minutes and 33 seconds around the Nürburgring Nordschleife track.
Currently, the Taycan's top three individual markets are the US, China and the UK/Republic of Ireland.
And, alongside the impressive sustainability standards of the vehicle itself, the Taycan represents an extremely efficient, future-proof and state-of-the-art production process.
Porsche's high-tech Stuttgart-Zuffenhausen production facility has integrated technological solutions throughout, including both AI and machine learning.
For example, one of its leading resource-conserving initiatives is the manufacturer's recuperation of energy from robots. Kinetic energy is converted into electrical energy during braking processes, which is then stored by a capacitor.
"The Taycan is an innovator and so is the Taycan's production," commented Albrecht Reimold, Member of the Executive Board for Production and Logistics at Porsche.
"Since the start of production in 2019, we have been manufacturing the Taycan in a completely carbon-neutral manner. This now applies to the production of all sports cars at our plants in Zuffenhausen and Leipzig. This brings us another step closer to our vision of a 'zero impact factory'. Smart, green and lean – that's our understanding of sustainable production."