BMW partners with NVIDIA in EV virtual plant manufacturing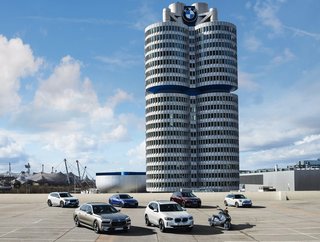 The fully electric models of BMW, BMW Motorrad and MINI in spring 2023. Credit | BMW
BMW & NVIDIA's innovative virtual integration & tooling will shape the future of factories — starting with the BMW EV plant, shares NVIDIA CEO Jensen Huang
BMW is working with NVIDIA in advancing its use of the NVIDIA Omniverse platform, used to build and operate industrial metaverse applications in its production network. By 2025, operations will start at BMW's planned electric vehicle plant in Debrecen, Hungary.
NVIDIA is one of the biggest contributors to the EV sector, and is at the forefront of the latest technology revolutions including the metaverse and autonomous machinery. Its DRIVE solution is increasingly the desired choice for a number of different OEMS and electric car makers, including BYD.
The Californian based company has more than 26,000 employees worldwide.
BMW is known globally for its smooth driving vehicles, but it is also increasingly operating in the alternative fueled vehicles sector, with the BMW i4 being one of the best-selling EVs in the UK, and The Icon — BMW's electric boat created in partnership with Tyde — recently launching.
Virtual factory development saves time and money
NVIDIA's Omniverse allows companies to develop factories virtually, helping manufacturers to identify flaws in the plans quickly and complete production faster, saving time and money, and enabling increased accuracy and sustainability in material use.
The BMW team can use the Omniverse from any location and on any device to:
Aggregate data into massive, high-performance models
Connect their domain-specific software tools
Enable multi-user live collaboration across locations
Starting to work in the virtual factory early will allow BMW to ensure optimal efficiency, as the Omniverse platform is a 'blueprint for reducing risks and ensuring success before committing to massive construction projects and capital expenditures'.
Jensen Huang, NVIDIA founder and CEO, came together with Milan Nedeljković, BMW Group's member of the board of management, to open BMW's first virtual factory, powered by NVIDIA Omniverse.
"We are excited and incredibly proud of the progress BMW has made with Omniverse," says Huang.
"The partnership will continue to push the frontiers of virtual integration and virtual tooling for the next generation of smart-connected factories around the world."
"This is transformative — we can design, build and test completely in a virtual world," said Nedeljković.
The BMW team is also manufacturing custom applications with Omniverse, including a new application: Factory Explorer. This will be based on Omniverse USD Composer, a foundation application of the Omniverse platform.
******
EV Magazine is dedicated to creating a global community of businesses, experts, and EV enthusiasts with comprehensive insights into automotive and the surrounding sectors.
For more EV insights check out the latest edition of EV Magazine and be sure to follow us on LinkedIn & Twitter.
You may also be interested in Sustainability Magazine and Energy Digital Magazine.
Please also check out our upcoming event - Sustainability LIVE in London on September 6-7 2023.
BizClik is a global provider of B2B digital media platforms that cover Executive Communities for CEOs, CFOs, CMOs, Sustainability Leaders, Procurement & Supply Chain Leaders, Technology & AI Leaders, Cyber Leaders, FinTech & InsurTech Leaders as well as covering industries such as Manufacturing, Mining, Energy, EV, Construction, Healthcare + Food & Drink.
BizClik – based in London, Dubai, and New York – offers services such as Content Creation, Advertising & Sponsorship Solutions, Webinars & Events.