NVIDIA's technology at the core of BYD's development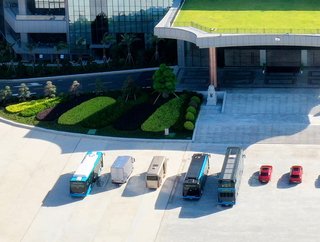 BYD extends its use of the NVIDIA DRIVE Orin centralised compute platform in a broader range of its NEVs. Credit | NVIDIA
DRIVE Orin is the centralised computer for today's and tomorrow's intelligent vehicles says Rishi Dhall, VP of Automotive at NVIDIA as BYD uptake increases
NVIDIA is one of the biggest contributors to the EV sector, with its DRIVE solution being the desired choice for a number of different OEMS and electric car makers.
Based in California, US, and with more than 26,000 employees worldwide, NVIDIA is at the forefront of the latest technology revolutions, including the metaverse and autonomous machinery, to name a few.
"Accelerated computing is now the most sustainable way to advance computing," explains Jensen Huang, CEO and Co-Founder of NVIDIA.
"NVIDIA invented accelerated computing two decades ago to solve problems that normal computers can't.
"Through full-stack invention from chips, systems, networking and acceleration libraries, to refactoring applications, we can supercharge them at far better energy efficiency than traditional CPU computing.
"Acceleration is the best way to reclaim power and achieve sustainability and net zero."
Technological advances driving the next generation of vehicles
The NVIDIA DRIVE AGX platform is a scalable, software-defined solution, empowers autonomous vehicles to process vast amounts of data from sensors efficiently, ensuring the vehicles operate safely and smartly in diverse environments.
NVIDIA also pioneered simulation solutions that expedite the development and deployment of self-driving cars. Specifically, the NVIDIA DRIVE Sim™ is a crucial tool that leverages high-fidelity and physically accurate simulations. It offers a safe, scalable, and cost-effective methodology to test and improve autonomous vehicles without the risks associated with real-world testing.
Since entering production last year, DRIVE Orin — the highest performance automotive-grade processor on the market — has become the transportation industry's AI engine of choice for the new generation of NEVs, robotaxis, shuttles and trucks.
Designed to meet stringent industry safety standards, the scalable DRIVE Orin platform is capable of performing up to 254 trillion operations per second, enabling it to power AI cockpits, as well as automated driving functions — simultaneously running numerous deep neural networks to provide the ultimate safety and reliability.
NVIDIA and BYD: Partnering for the future of driving
NVIDIA is partnered with BYD, the world's leading manufacturer of new energy vehicles (NEVs).
With industry-leading technologies such as the Blade Battery, DM-i super hybrid technology and the e-platform, BYD has sold over 3.7 million NEVs globally as of February 2023, while creating a better mobility experience for consumers.
BYD uses the NVIDIA DRIVE Orin centralised compute platform in a range of its NEVs, including multiple models in its next-generation Dynasty and Ocean series of vehicles, bringing safe and intelligent vehicles to market.
NVIDIA and BYD share the belief that future cars will be programmable, evolving from being based on many embedded controllers to high-performance centralised computers — with functionalities delivered and enhanced through software updates over the life of the car.
The compute horsepower from DRIVE Orin is critical for diverse, redundant sensor processing in real time, and provides automakers with the compute headroom to develop and support new software-driven services throughout the entire life of the vehicle.
"NVIDIA DRIVE Orin has been enormously successful with global mobility leaders that are building the software-defined future," says Rishi Dhall, Vice President of Automotive at NVIDIA.
"Our ongoing collaboration with BYD is a testament to the industry's confidence in DRIVE Orin as the centralised computer for today's and tomorrow's intelligent vehicles."
******
EV Magazine is dedicated to creating a global community of businesses, experts, and EV enthusiasts with comprehensive insights into automotive and the surrounding sectors.
For more EV insights check out the latest edition of EV Magazine and be sure to follow us on LinkedIn & Twitter.
You may also be interested in Sustainability Magazine and Energy Digital Magazine.
Please also check out our upcoming event - Sustainability LIVE in London on September 6-7 2023.
BizClik is a global provider of B2B digital media platforms that cover Executive Communities for CEOs, CFOs, CMOs, Sustainability Leaders, Procurement & Supply Chain Leaders, Technology & AI Leaders, Cyber Leaders, FinTech & InsurTech Leaders as well as covering industries such as Manufacturing, Mining, Energy, EV, Construction, Healthcare + Food & Drink.
BizClik – based in London, Dubai, and New York – offers services such as Content Creation, Advertising & Sponsorship Solutions, Webinars & Events.