BMW & Tyde partner to create luxury electric boat The Icon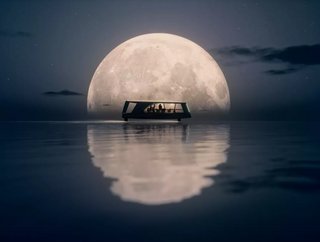 The Icon. Credit | BMW
Peter Dengler, Head of THE ICON project, combined sustainability, luxury, TYDE's innovative tech & BMW's i7 M70 to create the pioneering electric vessel
BMW and Tyde had two crucial factors when creating this new, sustainable, luxury craft — innovation teamed with the joy of sustainable mobility.
Pioneering new technologies to combine sustainability with luxury
The team behind The Icon threw out the rulebook in its creation, taking inspiration from sailing crafts to create not a boat, but an experience.
"Mobility on water is nearly ten times more energy-intensive than mobility on land," says Peter Dengler, Head of THE ICON project.
"In the meantime, however, professional sailing has come up with solutions for substantially saving energy, paving the way for climate-friendly solutions. The decarbonisation of mobility is already taking place in some areas. In other areas, however, there has not yet been innovation, so decarbonisation has not even begun. There is currently no equivalent of luxury electric vehicles like the BMW i7 M70 offered on the water."
The BMW i7 M70 is a powerful luxury electric vehicle by German automobile company BMW that combines sporting presence with luxurious elegance.
"The characteristics found in BMW luxury vehicles like the BMW i7 M70 are key: maximum sustainability combined with design, innovation and a unique driving experience," Dengler shares.
"Our team is particularly driven by the idea of creating the magical combination of innovation, digitalisation and the relationship between people and technology, but most importantly, an incomparable zero-emission experience for the water."
Partnerships driving the future of sustainable transport
The project is a partnership between BMW and progressive lifestyle tech company TYDE, which was founded by Dr. Christoph Ballin, successful entrepreneur and co-founder of several companies including Torqeedo GmbH, the global market leader for electric mobility in the boating industry, and Tobias Hoffritz, tech and innovation entrepreneur with a track record of working on advanced electric mobility projects on land, water, and air.
TYDE's hydrofoil system is revolutionising the luxury marine industry, and its new hull designs reduce energy consumption by up to 80%.
The Icon in statistics:
Electric range (WLTP) 488–560 km
Power consumption 23,3–20,8 kWh/100 km (combined)
Two 100 kW electric motors convert 240 kWh of energy supplied by six batteries from the BMW i3
Top speed 55km/h/30 knots
User interface featuring a 32-inch touch display, abundant processing power and 6k resolution
Voice control systems allow retrieval of information, adjusting settings and activating features including weather updates, navigation details, adjusting lighting and audio preferences, and customising climate controls
13.5m length
Hydrofoils aim to improve efficiency by up to 80% compared to a conventional hull and contribute to improved speeds and enhanced comfort while underway
The swim platform on the aft spans 4.5-metres, creating a spacious entrance to the cabin
The craft's Dolby Atmos sound system harnesses input from two-time Academy Award winner Hans Zimmer
"Solutions developed as part of The Icon project will be used for various vehicles and applications to follow in the wake of The Icon: from advanced private luxury to premium commercial and public mobility," says TYDE Co-Founder and Managing Director Dr. Christoph Ballin.
"The Icon and its successors will inspire zero-emission luxury mobility at sea and open a new segment for sustainable luxury yachts."
******
EV Magazine is dedicated to creating a global community of businesses, experts, and EV enthusiasts with comprehensive insights into automotive and the surrounding sectors.
For more EV insights check out the latest edition of EV Magazine and be sure to follow us on LinkedIn & Twitter.
You may also be interested in Sustainability Magazine and Energy Digital Magazine.
Please also check out our upcoming event - Sustainability LIVE in London on September 6-7 2023.
BizClik is a global provider of B2B digital media platforms that cover Executive Communities for CEOs, CFOs, CMOs, Sustainability Leaders, Procurement & Supply Chain Leaders, Technology & AI Leaders, Cyber Leaders, FinTech & InsurTech Leaders as well as covering industries such as Manufacturing, Mining, Energy, EV, Construction, Healthcare + Food & Drink.
BizClik – based in London, Dubai, and New York – offers services such as Content Creation, Advertising & Sponsorship Solutions, Webinars & Events.