Charging & Infrastructure
Top 10 electric vehicle industry trends in the US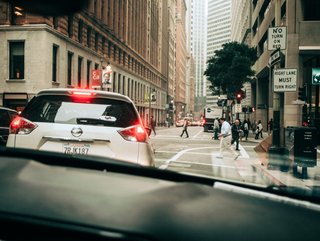 Electrification is a commercial endeavour and organisations will look to leverage EVs as of now, but what trends will they meet as the US makes the shift?
As home to one of the leading EV makers and critical investors and innovators for the industry, the US expects to see significant growth with some of its companies increasing their efforts to meet electrification needs across the globe.

The digital ecosystem is evolving to accommodate new vehicles and businesses are looking to adopt more solutions to electrify and support their customers to make the switch. But, what are the other major trends we expect to see in the US?
10. EV and battery manufacturing receive heavy investment
The US Department of Energy announced US$42mn to develop more affordable EVs, which will be shared among developing bodies in battery manufacturing.

Organisations like the Advanced Research Projects Agency-Energy (ARPA-E) have provided funding to increase the research and development efforts for battery technology makers. On the manufacturing side, Tesla and General Motors are heavily involved in expanding the manufacturing landscape to meet the needs of an increasing demand.

9. Smart grid technology comes to the fore
The digital ecosystem is now home to passenger vehicles, making smart grids much more intuitive. Digital systems now play a huge role in the design, production, and use of new EVs. Charging infrastructure providers use digital ecosystems to manage and optimise the charging process, which provides benefits in the already stretched charging landscape.
Bi-directional charging is becoming a common method of integrating EVs in the home energy grid to reduce costs—an incentive for homeowners to shift from ICE cars.
8. Autonomous EV rollout
In December 2022, Uber announced the rollout of driverless services, built using Hyundai Ioniq 5s and leveraging technology from Motional to integrate autonomous EVs in the mobility ecosystem.
More solutions are on the way and we can expect the US to become a testbed for some of the most intuitive autonomous driving technologies.
7. Business models incorporate electrification
Since the real growth of the EV sector took off, oil and gas companies broadened their portfolios to incorporate solutions that meet sustainability requirements. EV makers are shifting towards EV production, but the main shift to happen lies among fleets and businesses utilising EVs for their own transport needs while commercialising charging options.
6. Government incentives for EVs
2023 marks the beginning of a new incentive for EV drivers known as the Clean Vehicle Credits, which provides credit of up to US$4,000 for consumers to purchase either a pre-owned EV or hydrogen fuel-cell-powered vehicle.
The US Federal Government has set a goal to increase EV sales to 30% of the overall new car market by 2025.

5. Focus on EV battery composition
Towards the end of 2022, NASA announced a breakthrough in battery energy density—the 'super battery'—through its innovation in solid-state battery cells. 2023 will likely see more research and development of more efficient battery cells to provide weight reduction and power benefits to the next generation of electric vehicles.
4. Lowering costs of EV production
Since 2018, the cost of battery packs has been the key focus for EV makers as they look to reduce the amount they spend on components. With more battery packs being produced for automotive applications, and the US' Tesla and other manufacturers hosting gigafactories, it's likely that battery prices will continue to fall. In 2018, Tesla's battery packs cost as much as US$150/kWh, which has since fallen to US$100/kWh.
The trend for precious materials, such as silicon and graphite are projected to more than halve in price between now and 2030 to around US$50 - US$60/kWh.
3. More EVs are becoming available
The market is no longer for the pure-play carmakers, or even the automotive giants. Technology companies are venturing into automotive as barriers to entry are lowered by EVs' technology-based platforms and shared infrastructure. CES 2023 played host to some of the exciting companies, and their cars, to enter the industry very soon—featuring firms like John Deere, Lightyear, BMW, and Sony.
2. Charging infrastructure grows rapidly
With the purchase of more EVs comes the higher demand for charging infrastructure and this is perhaps the primary focus for organisations for the foreseeable future. Public charging stations are becoming more prevalent across cities and on public highways, and automotive manufacturers like Tesla and Chevrolet are supporting EV drivers with services at their dealerships.
To meet the needs of drivers in the US, PwC expects its infrastructure to grow rapidly leading up to 2030, which will result in an estimated 35 million charging points across the states.
1. Increasing demand for EVs
Predictions are set for EV growth of two kinds—that of battery-electric vehicles (BEVs) and plug-in hybrid-electric vehicles (PHEVs). In the US, Tesla remains dominant, but the likes of other firms (including Jeep, Ford, Toyota, BMW, Audi, Hyundai, Volkswagen, Chevrolet) take up a split share of the remaining EV demand. While, globally, automotive sales are lower than they have been, the percentage share going towards EVs is growing.