Wiesmann retains classic luxury but Hi Phi X EV reinvents it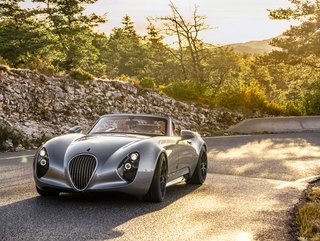 Project Thunderball is the first electrified vehicle designed by the classic luxury vehicle maker, Wiesmann.
As luxury takes various forms, electrification opens the market to various applicants looking to showcase their intricate, digitally-enabled masterpieces
There seems to be two sides to the luxury car industry at the moment.
One of these is occupied by those dedicated to preserving the heritage aesthetic and performance in a modernised, electrified format. The other side hosts a whole new breed of innovators that are changing the way vehicles are used altogether – flexing technological prowess and enhancing the user experience through digital means.
This can somewhat create a blurred line right through the definition of luxury as it takes on many forms and will continue to digitally evolve in decades to come. But, while most are looking to break into the digital vehicle ecosystem, there are a few brands looking to maintain their unique aesthetics and heritage traits to avoid becoming just another EV.
This also extends beyond the car as consumers are becoming accustomed to online means of browsing for luxury vehicles, according to McKinsey, which states that more than 40% of luxury vehicle buyers prefer to take a look via the web. When you look at the customer experience from a heritage perspective, fewer organisations are taking the traditional approach to selling their vehicles, leaving a gap where some businesses still win their customers over with charm.
However, sustainability is a critical area of concern for luxury vehicles customers, as 51% of them told McKinsey, with many of these gaining excitement from exclusivity. Almost all of those who seek a luxury vehicle for themselves are ready to switch to a pure-electric model, but what else is available for them to enjoy?
Displaying heritage and timeless perfection with an EV platform
As an example of heritage design and how a traditional OEM strives for a traditional feel to an electrified luxury vehicle, we look at the craftsmanship of the German car maker, Wiesmann. Its aptly named 'Project Thunderball' makes a statement for the hand-built, customer car industry.
What defines the luxury of this car – and has done for years – is the design and the finishing touches that really make each car unique. From upholstery to exterior finishing touches, luxury car makers like Wiesmann made their names for their attention to detail and the feelings they provoke among the clients that drive their cars. Luxury in this instance enables a traditional sense of relationship between the customers, the engineers, and the designers that all work harmoniously to achieve the desired outcome while maintaining the essence of the brand.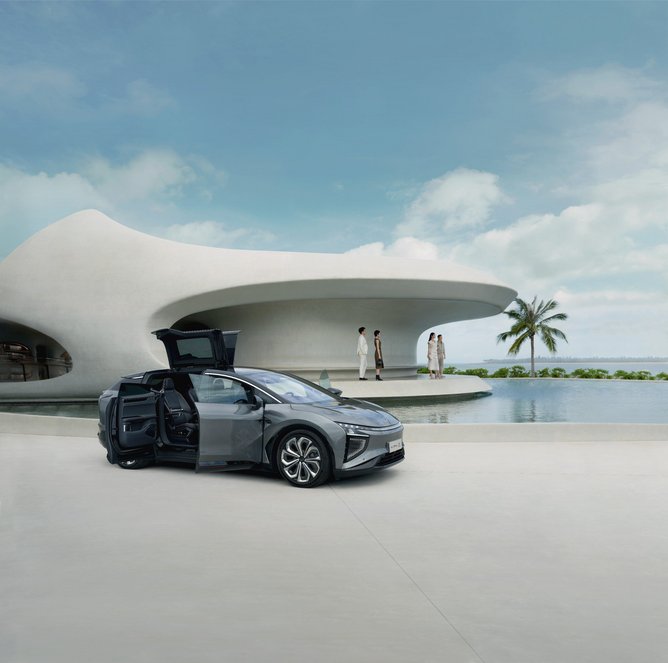 The Human Horizons Hi Phi X electric SUV lives and breathes digital luxury
The futuristic elements of luxury
We can think of the new era as digital luxury. Many of the tech-enabled features that we see today will cost even less to install in years to come, and the mainstream idea of luxury will hinge on the digital capabilities of a vehicle.
For these vehicles – including the HiPhi X from the fast-moving Chinese EV brand – the differentiation comes from technology and the digitally-enabled functions that drivers experience. To understand where the industry needs to go, it's important to recognise some of the features found in the premium market, such as digitally-enabled dashboards, connectivity and other comfort functions.
It seems the line between luxury and premium in the digital space hinges on the uniqueness of vehicle design and the digital capabilities afforded by customers. HiPhi's design is a great example of how unique styling can be leveraged, such as 'gullwing' and rear-opening doors mimicking the Rolls-Royce experience, and the car's ability to adjust the cockpit or passenger experience to suit those using it.
Though it's certain that technology has a role to play in providing a luxury automotive experience, luxury is still very much down to interpretation as drivers' needs develop over time. The majority of luxury cars users are open to more sustainable options, but the real change for OEMs is understanding what qualities are necessary in their markets. Are they a performance-enthused classic-car lover or do they desire digitally-enabled comfort?
Read the full article in the June issue of EV Magazine, HERE.