HiPhi X: Award-winning combination of technology and luxury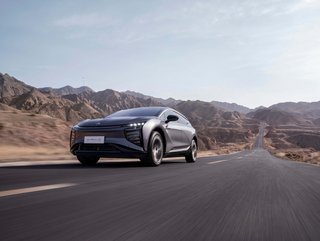 Electric vehicle
Digital is driving the new era of luxury and the HiPhi X presents a glimpse into future of technology, comfort, and electrified vehicles
Vehicles built by HiPhi are based on three guiding principles: "design defined by scenarios, vehicle defined by software, value defined by co-creation".
We can only assume this means there are no boundaries in the way of the company's achievements as it builds careers that revolutionise automotive. The HiPhi X is its luxury SUV that brings together all that any driver could possibly imagine from one of the most technologically advanced automobiles.
The car has some unique features, such as the gullwing roof panels that carefully slot in above its reversed rear doors – a staple feature of any luxury automobile that we're sure Rolls-Royce will attest to.
It was designed to be intelligent, immersive, and pique the imagination of the driver and passengers. With many innovative features coming through in various EV models, HiPhi has gone above and beyond to recognise these – which also enables the HiPhi X to provide benefits beyond those on the market.
The HiPhi X is given an immersive cabin experience thanks to its HiPhiGo, incorporating voice command technology alongside AI to blend arts and cultures by generating videos, songs and poems for the user.
The EV does more than simply transport its users, being capable of entertaining drivers with creative licence to adapt to mobility experience as it moves.
To allow drivers to sit back and enjoy the HiPhi X performance, it comes equipped with six safety systems that leverage 5G connectivity for high-speed data sharing, automatic parking assist, as well as other systems to help keep drivers safe while cruising.
Known as HiPhi Pilot, the on-board ADAS leverages aerospace-level design adopted for dual-redundancy systems that operate simultaneously.