EV manufacturing a top focus for automotive manufacturers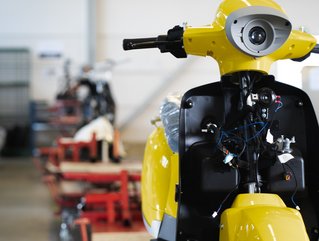 Automotive firms are committing consciously to electric vehicle (EV) expansion and this growth requires spending and innovation of production processes
This week in the electric vehicle (EV) industry, the focus was on expansion. Automotive manufacturers are furthering their efforts to enter the US market from a vehicle and battery standpoint.

The leading firms are driving the movement through innovation and competition and, as a result, more EVs are entering the market at a rapid pace. Take a look at the latest news stories at EV Magazine.
The luxury, high-end car manufacturer unveiled its Spectre, an all-electric car sporting the Rolls-Royce unique image and brand name. A logo associated with the company's founders Charles Rolls and Henry Royce, and built of heritage and perfection.
The development of batteries has become a crucial process in the making of electric vehicles (EVs).
According to Reuters, major EV industry players are expected to invest near US$1.2tn by the end of 2030 in a push to produce more cars and batteries, and find more reliable sources of materials.
It seems that testing cars will soon require software monitoring to mitigate hacking and as part of an innovation project, Expleo Group has developed the ExpleoSmeeta Briefcase, a tool that provides a complete cyber resilience testing platform for companies in the automotive sector.
As the United States becomes a target for the European automotive company, BMW, in an effort to expand their electric vehicle (EV) manufacturing positions globally.
The German automaker is following the lead of Volkswagen as it invests heavily in the production of EVs in the US through an investment of US$1.7bn.
Thanks to the electric scooter movement, more companies are offering products and services that allow city-dwellers to travel around the urban environment, while contributing minimally to climate change. Here are 10 of the e-scooter companies that are changing the way we consume mobility.