Expleo secures EVs with a smart cybersecurity solution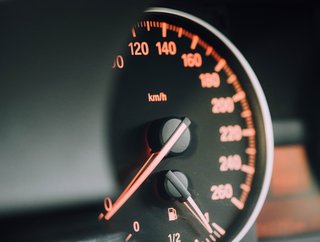 The digital ecosystem is rife with cybersecurity threats and, as EVs joined the network, they require a unique approach to minimising cyber attacks
Cybersecurity is a critical function across all digital devices and services. Electric vehicles (EVs) are entering the digital ecosystem, therefore subjecting them to the risks and pressures faced by other technology firms.

It seems that testing cars will soon require software monitoring to mitigate hacking and as part of an innovation project, Expleo Group has developed the ExpleoSmeeta Briefcase, a tool that provides a complete cyber resilience testing platform for companies in the automotive sector.

Helmi Rais, Group Cybersecurity Practice Leader at Expleo Group, says:

"Cars are becoming more sophisticated thanks to digital technologies, enabling electrification, autonomous driving systems, advanced in-vehicle infotainment, connected vehicles and shared mobility."

As vehicle manufacturers embed more technology into their cars, the cyber risk is growing exponentially, which is a threat that should never be left to chance.
"With new opportunities offered by digital come new risks in the form of heightened cyber risk," says Rais.
"The automotive industry must be able to respond to an ever-changing set of threats. That's why we developed ExpleoSmeeta to help combine the knowledge of the cyber community with Expleo's automotive and digital expertise so that OEM and Tier1 automakers can test, secure and protect their products, making them more resilient, sustainable, and most importantly, safer for consumers."
EV systems run on hundreds of millions of codes, which also includes wireless connections like Wi-Fi, GPS, Bluetooth, as well as 4G and 5G connectivity. As vehicles venture deeper into this space the Expleo solution will provide cybersecurity by measuring four areas.
Radio Frequencies such as RFID, which is used to access and start vehicles via electronic key fobs or GPS which can be spoofed to hide stolen vehicles.
Wireless Connections including cellular, Wi-Fi, Bluetooth and Telematics are methods of connecting vehicles to the wider IoT and could be targeted for malicious firmware updates that can compromise driver data.
Vehicle Sensors such as those used for assisted parking or to support autonomous driver systems which can be spoofed or jammed to put driver safety at risk.
Controller Access Network (CAN) Bus is the message-based protocol that allows the various electronic components of a vehicle to communicate, such as door locks, speedometer and even brakes which if compromised can pose a significant risk to driver safety.