EV charging at the right time with Monta's SmartQueue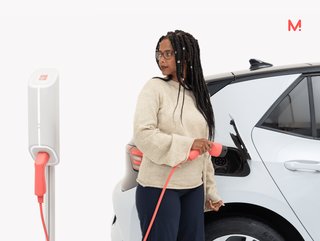 Monta showcases SmartQueue EV charging technology at Fully Charged LIVE South
At the Fully Charged Live South show, Monta is showcasing its SmartQueue function, which attempts to reduce wait times for electric vehicle charge points
Monta, a provider of electric vehicle (EV) charging services—and E-Mobility award winner, has launched a new SmartQueue feature that allows UK EV drivers to book and virtually queue for charge points at specific private charge point locations. The new feature is released in aid of reducing wait times for drivers and ensuring efficient use of charging stations, particularly in workplaces.
SmartQueue allows employees to join a virtual queue at the start of the day and receive a notification when it's their turn to charge. They can also skip their turn if they're unavailable to start a charge or jump ahead in the queue by communicating through the Monta app if they need to charge urgently.

Monta is trialling the SmartQueue feature at the Fully Charged Live South show from 28-30 April. Powered by Monta partner Rolec has installed 18 22KW charge points at Farnborough International Exhibition and Conference Centre, where delegates can join the virtual queue, then enjoy the show rather than sitting in their cars waiting for a charge point to become available.
Alok Dubey, UK Country Manager at Monta, says:
"While SmartQueue is primarily designed for a workplace audience, we've decided to test our new feature in the best way possible - by inviting the experienced EV drivers at Fully Charged Live to join our SmartQueue.
"With the Workplace Charging Scheme (WCS) ending on March 31st 2024, workplaces have a limited time left to install a subsidised EV charge point. At the same time, workplaces are struggling to effectively manage and make the most of their charge points."
Eliminating smart EV charging queues
Monta aims to reduce the complexity and number of subscriptions required to access public charge points by connecting with the UK's most popular charging stations. The platform currently boasts a network of more than 300,000 charge points across Europe, with more being added every day.
The new feature could be a game-changer for businesses, as it could help manage efficiency and demand as EV adoption among commuters and the workforce increases. The virtual queuing system would not only ensure efficient use of charging points but also reduce the time employees have to wait for their turn to charge. In addition, businesses can avoid the extra admin of managing a physical queue or keeping an eye on their car park.
The SmartQueue feature could also help reduce the cost of installing EV charging points, as businesses would not need to install as many charging points to cater for their employees. Overall, Monta's SmartQueue feature could prove to be a useful tool for businesses as they look to transition to a more sustainable future.