Charging & Infrastructure
Monta's charging platforms promotes EV energy efficiency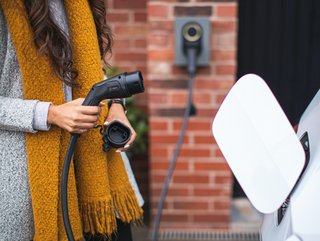 Following a successful Series A+ funding round, Monta plans expansion of its EV charging platform to new markets in parts of Europe and North America
Infrastructure is just as critical as electric vehicle (EV) innovation itself. In fact, it goes hand-in-hand as they form a collective decarbonisation solution, but how does Monta's platform help drive efficiency in the industry?
The all-in-one EV charging management platform recently secured €30mn as part of its series A+ funding round by Energize Ventures. The funds will be used to expand the company's charging management solution, which enables better use of power grids and streamlines the distribution of energy to charging stations.
"We are aiming to fully digitalise the EV ecosystem to tackle all the immediate challenges within the industry and build towards a more transparent and flexible future," says Casper Rasmussen, CEO of Monta.
Investing in efficient charging in Europe and the US
Working with the company's that will benefit from the implementation of managed charging services, the company looks forward to putting its newly-acquired investments into action.
"By partnering with hardware OEMs we can deliver new features straight out of the box, like our new feature that allows operators to set a percentage on top of the spot price in order to follow the market fluctuations and automatically offer a fair price for charging.
The total investment amount is a combination of input from various companies, including its returning investors Creandum, Pale Blue Dot, byFounders, and Headline.
"The investment from Energize and our returning investors is a strong vote of confidence in our vision, team, and software as the cornerstone of the mobility infrastructure of the future," says Rasmussen.
Also commenting on the round, Juan Muldoon, Partner at Energize Ventures, says, "the market penetration of electric vehicles is climbing sharply as economic, regulatory, and climate levers accelerate EV adoption—and deployment of charging infrastructure has to keep pace."
"We expect more than 1.6 million public chargers and 20 million private charging stations to be deployed in the US and Europe by 2025."
"As the market for charge point hardware grows and commoditises, Monta offers a software solution that enables a consistent, improved charging experience for players throughout the EV charging value chain—from installers to drivers."
The investment will play an integral role in Monta's ability to enter new markets, including distribution of its solution in North America, and strengthening its position in the UK, Germany, and Scandinavian countries.