Consumers still lack knowledge about electric vehicles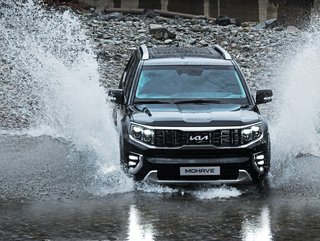 Why are consumers worried about electric vehicles (EVs) and operating them in wet conditions? Perhaps because they are still uneducated about electric cars
Despite the positive news and insights there are still many Google searches among consumers related to electric vehicles (EVs), and the most prominent question is "Are they safe?"

Some of the most highly-searched terms on Google relate to the safety of EV batteries and whether they can withstand water. Perhaps this is due to some of the horror stories in the news of EVs catching fire and combusting by the roadside.

Ultimately, these questions must be answered as a means of encouraging consumers to switch their internal combustion engine (ICE) vehicles to EVs sooner, so we set out to find the answers to these questions.
What questions do consumers have about EVs?
Frankly, there were some astonishing searches, which show the lack of knowledge around EVs. While this could be a selling point to automotive manufacturers looking to increase their uptake in a time of energy crisis, we were still surprised by these questions related to water ingress, battery-water contact, and other concerns like electric shocks.

While these all seem like ludicrous questions due to the rigorous testing requirements imposed on cars today, manufacturers must acknowledge that there is still more work to be done to ensure that the public understands what they are signing up for.

Can you drive through standing water?

This is something that any driver would try to avoid, especially when the engine of a vehicle is at the front and water poses many issues like water ingress and corrosion that render the car useless. The same goes for an electric car. The Environment Agency suggests that 300mm of flowing water is enough to float your car, and the RAC would recommend you avoid 'aquaplaning' at all costs, no matter what vehicle you drive.

But, there should not be any concern or 'water anxiety' when driving an EV. Yes you can drive in the rain and no, small puddles shouldn't kill your car. If you drive an electric car to the point of submersion, the water will trip the circuit breaker of the car if it reaches the electric system.

Is EV charging safe, especially in the rain?

Also, when it comes to testing, you'll see that one of the highest traffic vehicle testing organisations, DEKRA undergoes testing on more than just the vehicles, but a major component of this is charger testing. Not only does the organisation look to empower automotive manufacturers through strenuous testing of certain vehicle functionalities.

One of these is electrical safety testing, which is no surprise as organisations would not be able to facilitate such a shift without certification in compliance with the highest of standards. DEKRA offers services for vehicle testing, including:

functional safety (ISO 26262)
Electrical safety (EN 50604, ISO 18243, , IEC 62660)
Performance testing (ISO 12405, ISO 18243, ISO 15118, IEC 62660)
Environmental testing
Development testing
Validation testing
Homologation testing (R100, UN 38.3, R10)
Certification (CB, KEMA-KEUR, DEKRA Seal, NRTL etc.)
What can firms do to address EV battery questions?
Educate. With consumers concerned for the safety of EVs, now is the time for brands to boast the safety and longevity of their cars and display testing standards at the front and centre of their campaigns.
In a time where energy prices are rising to meet that of fuel costs, consumers are learning of this, which is likely to mean they keep ahold of their beloved ICE cars. Facilitating the switch to EVs in 2023 is going to be a difficult task and organisations must be ready for all the questions thrown their way.