Will energy price rises reduce the case for EV adoption?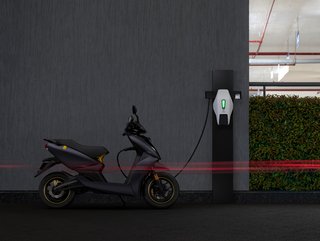 As pockets are expected to be hit hard by energy price rises in the coming months, how will this affect the cost of running an EV and will sales be halted?
While great progress has been made to put electric vehicles (EVs) in front of consumers, the rising energy prices could render them unaffordable as the energy shortage is set to take its toll on many households.

Fuel prices were on the rise and EVs, despite their retail prices, showed promise as a suitable solution for a more sustainable mode of transportation. But, it seems the energy prices are likely to take the shine off the industry as western countries feel the effects of multiple disruption, including post-COVID effects and the cut-off of energy from Russian sources.

While the price increase has taken place gradually for quite some time, countries are expected to see drastic rises as countries in Europe see shorter supply of electricity. As a result of this, particularly in the UK, we're witnessing the reopening of fossil-fuel-powered energy streams to buffer the blow to consumers.
What does energy price increase mean for electrification?
While charging an EV costs significantly less than fueling one of its petrol or diesel counterparts, this could change as energy prices rise by the kWh and the gap closes between fuel and electric.

Currently it costs around £28.51 (US$33.41 to charge a family-sized electric vehicle, which is significantly less than the average fuel-powered vehicle which costs around £64.25 (US$75.30). But, despite governments' best efforts to cap energy prices, in the UK alone, consumers can expect to see their bills double or triple in 2023.

Looking at the current charging figures, the increase will likely shrink, if not close, the gap between both prices. It's also important to consider that many consumers still purchase vehicles on the second-hand car market, and while newer cars are more efficient than the old, the overall pricing outweighs the ideas of buying new.

Therefore, there are potentially tough years ahead for lower-paid consumers as energy costs are expected to hit their bank accounts for the next two years. The prices of EVs are expected to reach parity with fuel cars from 2025 to 2027, in order to facilitate an international shift to fully-electric product ranges.
EV battery production set to increase
With the EV market increase in significance, further efforts have been made by companies to increase the mass production capabilities of the industry. General Motors (GM), Honda and Toyota are three names that are making huge commitments in this area as they announce their plans to support the industry that will power their next generation production lines.

Toyota announced an additional investment of around US$2.5bn to expand its EV battery offerings, which brings its total investment of US$3.8bn to date. The company's battery production is expected to take place in 2025.

Meanwhile, the joint venture between LG Energy Solution and GM called Ultium Cells is flourishing as the firms announced that operations have already begun.

At full production capacity, Ultium Cells' Warren Plant will employ around 1,300 people and leverage the use of renewable energy to power its operations.