Sustainability Magazine is Feedspot's top ESG publication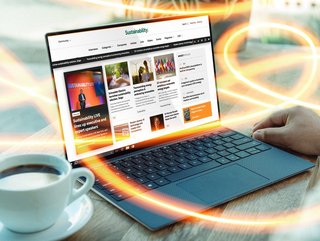 The Sustainability Magazine community
Sustainability Magazine, a renowned publication under the BizClik brand, proudly announces its recognition as the top-ranked ESG Magazine by Feedspot
As a leading authority in the realm of sustainability, Sustainability Magazine offers a wealth of knowledge and insights for both businesses and individuals dedicated to making a positive impact on our planet and society. With a focus on Environmental, Social, and Governance (ESG) concerns, the magazine covers a diverse range of subjects, including sustainable energy, socially responsible investing, the circular economy, ethical supply chains and various other related areas.
Feedspot, recognised as the Internet's Largest Human Curated Database of Bloggers and Podcasts, meticulously curated its list of "Best ESG Magazines" from a vast selection of blogs on the web. The ranking was determined based on factors such as website traffic, social media followers, domain authority and content originality. Sustainability Magazine emerged as the clear frontrunner, solidifying its position as the premier ESG resource.
"The team behind Sustainability Magazine are thrilled to be named the top-ranked ESG magazine by Feedspot," says Lucy Buchholz, Editor in Chief of Sustainability Magazine.
"The ranking reflects our dedication to sharing the latest ESG news, and we will continue to work hard to ensure we remain the number one platform for sustainability updates."
Sustainability Magazine, a BizClik brand, is a leading publication at the forefront of sustainability, offering valuable insights, trends, and news for businesses and individuals committed to building a sustainable future. With a strong emphasis on ESG issues, the magazine explores a wide range of topics, providing readers with the knowledge and inspiration needed to make a positive impact on the environment and society.
Glen White, Founder and CEO of BizClik, says:
"Sustainability Magazine was created due to the growing demand for content around Sustainability, ESG, Diversity & Net Zero topics across large scale enterprises. Thanks to massive interest & growth from our corporate clients, Sustainability Magazine has become more than just a magazine, it's now the No.1 platform and ecosystem for all aspects of sustainability.
Sustainability Magazine now encompasses its range of Magazine inc Energy & EV, leading websites and newsletters, our weekly Top 10's cover everything and our three annual Top 100 listings cover Top 100 Women in Sustainability, Top 100 Sustainable Companies and Top 100 Leaders in Sustainability.
And since 2022, our Sustainability LIVE London conference & exhibition has hosted 100's of the most influential sustainability leaders - presenting to 1000's of in-person and virtual attendees from all across the globe. Sustainability Magazine has also announced that it will launch its very own 'Global Sustainability & ESG Awards' at Sustainability LIVE London on Sep 6/7th which with be hosted at the Business Design Centre.
Sustainability Magazine also recently ran its first Sustainability LIVE USA event which was a huge success and expects to run its events again in the U.K. in 2024 along with events for the Middle East, Asia & again in the USA."
BizClik is a UK-based media company with a global portfolio of leading industry, business and lifestyle digital communities.
BizClik's portfolio includes Technology & AI, Finance & Insurance, Manufacturing & Supply Chain, Energy & Mining, Construction, Healthcare, Mobile & Data Centres and EV. For further information, please visit https://www.bizclikmedia.com/
You can read the latest news in Sustainability Magazine by clicking HERE.
You can now sign up for the Sustainability LIVE conference at the Business Design Centre from the 6th - 7th September 2023. Click HERE.
Visit www.bizclikmedia.com to discover more about BizClik's media portfolio.