Lithium is the most valuable commodity for the EV industry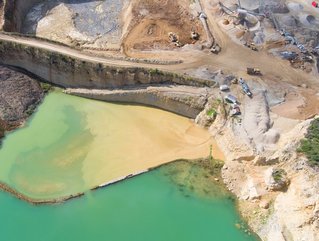 Lithium is in short supply, but organisations have alternative ways to produce EV batteries
Lithium is in limited supply and organisations are reacting to the shortage, and high price, to bring energy to the EV industry in more sustainable ways
One of the questions leaving the electric vehicle (EV) industry trembling is "will there be enough lithium?"

To produce enough electric cars to meet the current automotive demand trend—set to grow rapidly as we near the ban on internal combustion engine (ICE) sales—organisations are working around the clock to find financially viable sources of lithium to keep the ball rolling.

However, it seems that lithium deposits are few and far between and businesses and authorities may potentially need to expand on some other options to really nail the supply of lithium for new EVs.

By 2030, the demand for lithium in the EU is expected to increase to 550,000 tonnes per year, doubling that of its expected capacity at the time. It's likely that, based on current trends in the industry, the supply will reach as much as 200,000 tonnes—this is understandably why countries are questioning whether there will be an adequate supply.

So, what are the options besides continuing to search for more lithium?
Lithium recycling is a growing industry
In early-January 2023, the industry saw a great milestone taking shape as Aqua Metals unveiled a smarter and more sustainable way to recycle lithium products.

The company's pilot project saw the beginning of developments to clean up the process as Aqua Metals put in place a lower-emission method to extracting lithium and recycling it for commercial use.

As some of the major mining companies look for ways to lower their carbon contributions, the lithium recycling investments may also allow them to create more sustainable supply chains and create a circular process within their organisations.

Not only will lithium recycling make for a feasible solution to the problem, but also presents long-term benefits for the industry in terms of circular economy and, in the case of Aqua Metals and other companies, emissions reduction.
Solid-state batteries could present new levels of sustainable power
What the EV industry really needs is other sustainable solutions for powering cars. While logistics companies are able to leverage hydrogen fuel-cells for extended ranges in trucks and buses, it's not as feasible for the everyday commuter.

Solid-state batteries are coming—slowly. With NASA and other organisations working on projects to revitalise battery technology, it's likely that electric cars would gain higher energy density and efficiency.

In contrast to lithium-ion batteries, solid-states use solid electrolytes, as opposed to liquid, which makes them safer and more volatile at high temperatures. It's been said by Transport & Environment from Minviro that solid-state batteries could reduce carbon emissions from batteries by as much as 39%.

More importantly, EV manufacturers will see lower limitations and potentially stretch lithium resources as solid-state batteries come into play.