Geely's new brand marks electric vehicle range commitment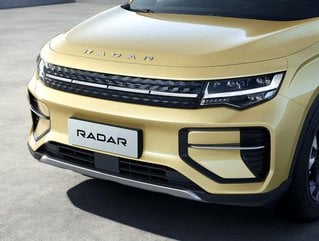 Owners of Lotus and Polestar, Geely will launch new vehicle brand Radar – marking the development of EV pickup trucks and commitment to all-electric
Consumers looking to rent or buy an electric vehicle (EV) have probably heard of brands like Volvo, Polestar, and the UK-based Lotus. These companies are all owned by the automotive giant, Zheijang Geely Holding Group which is moving into the electric pickup space to compete with the current players in the market.
The company announced the launch of a new EV brand, Radar Auto, which signifies its development of electric pickup trucks. The new vehicle, the RD6, echoes the ambition of the Rivian R1T as a vehicle developed for adventure and exploration.
Geely's effort to electrify continues
As owner of various brands, the company already has certain electrification efforts in the bank. The Polestar 2 is one of the latest automobiles to become commercially available and its sister brand, Volvo, also produces electric vehicles, such as the XC40 Recharge.
Also part of its repertoire is the Lotus brand—a company built on racing heritage and based in Norfolk, UK. The company has shown its true colours recently, announcing its Lotus Evija 2,000 horsepower supercar and the Eletre model.
The company's Executive Vice President, Design, and creative mind behind the Lotus vehicles, Peter Horbury, talks about the new RD6 and what it will offer to consumers.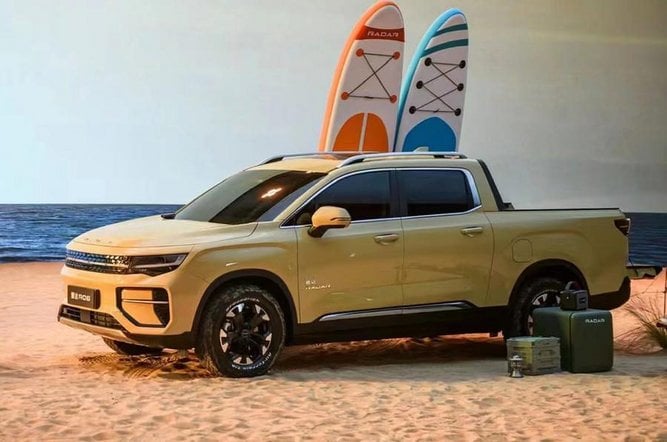 "The Radar product portfolio is focused on electric pick-up trucks and SUVs. This direction challenges us to mix functionality and usability with aesthetic form," says Horbury.
"Our aim is to let Radar users expand their horizons and explore nature in a sustainable way."
The CEO of Radar Auto, Ling Shi Quan—and previous leader of the Lynk & Co brand, says "Understanding this new market segment and creating a new brand specifically for these unique users has been the highlight of my career so far."
"Radar Auto will be purpose-driven from the outset, and that purpose is to allow users to explore the world in a more sustainable way."
Shifting the industry from ICE to BEV
Geely's incredible vision for smart EVs was announced in late-2021 and commits the firm to deployment of 5,000 battery swapping stations across 100 countries by 2025. As more firms commit to the production of EVs, the ability to set themselves apart as true evangelists of sustainable motoring will be their efforts to develop the necessary infrastructure to ensure that vehicles remain operational.
Geely's plans for sustainable mobility have already accelerated this movement as it develops electric motors, including advanced 800V technologies, such as silicon carbide power modules, to begin mass production by 2023, and high efficiency oil-cooled motors.