EY, Addison Lee, GRIDSERVE share opinions on the UK ICE ban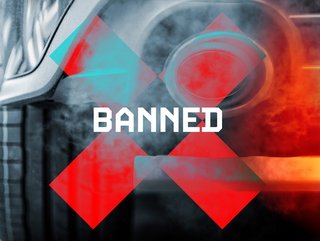 EV Magazine sought comments from the industry as the UK ban on ICE vehicles was pushed back by its Government
Reflecting on the UK Government's decision to delay the ICE ban, organisations commented on how this will impact EVs and the supporting industries
The UK is in a state of disbelief and corporate leaders are largely of the same opinion with the current state of control over its Government's internal combustion engine (ICE) ban, which was expected to take effect on the 1st January 2031.
The target was set to 2030, but it seems the UK Conservative party has changed its tone, delaying the inevitable discontinuation of ICE sales to 2035. This is causing a lot of disturbance within the industry. Leaders of various businesses dealing in charging, technology, electric vehicles (EVs), and even consultants have shared their view of this change, which is why we decided to reach out to some of them to get their opinions on the matter.
While EV Magazine is committed to bringing industry insights, but the politics of this situation lies among the companies that expect to see less support in delivering EV-related services, and therefore raises questions about the Government's motivations for the decision and the impacts it will have on the UK's position in the global EV economy.
Tom Swallow (TS), Editor of EV Magazine: The comments received from a number of professionals in the EV sector, it's clear that this news has provoked major concerns in a number of areas of the industry. This includes charging and the potential slowing of investment charge point operators, all-electric fleets that rely on this charging expansion, the introduction of the UK's first operational battery manufacturing facility, and further development of EV-only factories by original equipment manufacturers (OEMs).
Firstly, Maria Bengtsson (MB), UK Electric Vehicle Lead at EY—recently featured in this story on its Global EV Readiness Index—and Rob Doepel (RD), UK&I Managing Partner for Sustainability, share an overview of the impacts it could have.
The impact of the ICE ban on EV and component manufacturing
MB: The delay to the 2030 ban on the sale of new Internal Combustion Engine (ICE) vehicles could cause significant disruption for the automotive sector including OEMs, dealers, businesses and consumers, given the extensive preparations made across the industry for the original deadline.
It may also risk a loss of momentum just as the industry was preparing for the next phase of the EV transition, moving out of the early adoption phase and into a pursuit of mass market uptake. The recent substantial growth in EV sales could also be jeopardised if the delay leads to fleet operators and consumers opting to defer plans to adopt EVs. Again, this would have significant implications for OEMs and retailers that have recently invested substantially in the development and sales of EVs.
Manufacturers had already committed to making the switch in line with the 2030 ban, but a delay adds uncertainty into the market, affecting manufacturers' ability to further invest, plan, produce, sell and support in the UK with confidence.
TS: Patrick Reich (PR), the CEO and Co-Founder of the EV charging locator app Bonnet, also shared his thoughts on the news.
PR: This delay has been extremely regressive in enacting real, tangible change for the industry, and is so blatantly a wider political move by the government in preparation for election year. Many businesses have made major strategic and financial decisions based on the original 2030 date, and it may be wiser for them to stick to the original deadline than to rely on what has been shown to be a future of uncertainty by our government. If the deadline can move so suddenly to 2035, what's to stop it from shifting a few years again in the future?
There is a danger that the push back will impact how businesses will respond to electrification, as, despite electric vehicles growing in popularity, the incentive for change has lessened. Businesses may be looking to adjust their strategies and timelines for switching, resulting in us taking one step back from a greener future once promised to us by the government. However, at its core, sustainable transport is becoming more and more welcomed by businesses and consumers, who, in recent years, have been hit with rising petrol costs and concerns over an increasingly growing climate challenge. Therefore, despite Sunak's announcement, we expect some businesses will continue to work towards the original deadline as set by our government – especially with the arrival of a Zero Emission Vehicle mandate that we expect will still mean a large majority of vehicles being sold are electric by 2030.

Reduction to green funding opens the UK EV market to overseas businesses
RD: The Government's announced net-zero policy changes offered a mix of reversals and fresh incentives, but overall will still likely disappoint many working on the transition towards greener British roads and homes. Specific measures aside, these changes risk sending a broader message to the global investor community at a time when international competition for green investment has never been fiercer.
The UK remains a well-regarded destination for sustainability investment, but by signalling a slowing of its national Net Zero commitments and generating policy uncertainty, these announcements may affect that image, particularly as the US and EU continue to progress their own initiatives to entice green funding. The UK needs to protect and strengthen its image as an attractive, investible green proposition, or risks sleepwalking out of the race to become a green economic superpower.
Businesses making investment decisions, whether in EV manufacturing, cleantech products or broader green infrastructure projects, tend to be attracted by policy that is clear, consistent and telegraphed in advance. These companies may now ask whether it's best to delay funding decisions until they see greater stability in UK Net Zero policy or may even direct their investment elsewhere. Either case risks costing the UK jobs, innovation and progress in its transition towards a Net Zero economy.
TS: EY's Rohan Malik (RM), UK&I Government and Infrastructure Leader, also comments, leaving some speculation as to what we can expect in terms of next steps in these actions.
RM: The Government remains committed to the UK's broader 2050 target, so it should now ask how it can utilise policy to create the conditions that attract private funding, particularly for the much-needed green infrastructure that will power the national Net Zero transition.
Proposals to improve the planning process are welcome and if executed properly should help accelerate how swiftly projects can move from concept to financing to construction, but these reforms have been promised before. Delivering these reforms, alongside stable policy, will be crucial in offering a welcome environment for investment. Green infrastructure will unlock an enormous economic opportunity to rebuild the UK's manufacturing base, train a new generation of workers in emerging green industries such as clean energy or carbon capture, and drive growth across the regions that most need it. Reaping these benefits and achieving the Government's 2050 targets will require meaningful, long term policy development, with an emphasis on public-private collaboration to finance and deliver projects.
The impact on EV charging operators
MB: Charge point operators have committed significant investment in a plan to meet the number of EVs on the road, which could likely be much fewer in the short term as a result of this delay. Consumers who were already unsure about the EV switch may also have more reason now to put it off. This may result in an imbalance in the market where the supply of EVs outstrips demand, causing further challenges throughout the automotive sector.
TS: With this point in mind, it seems fitting to discuss this further with a charge point operator with a major stake in the success of EV adoption and sustainable energy investments. Sam Clarke (SC), Chief Vehicle Officer at GRIDSERVE, gladly puts his hat in the ring to discuss this in greater detail—this also follows an in-depth discussion about sustainable transportation progress at Sustainability LIVE London.
SC: As GRIDSERVE is committed to delivering net zero transport at the speed and scale the climate crisis requires to prevent global temperature rises exceeding 1.5°C of warming, it is a mistake to weaken the key net zero policies. The climate emergency is accelerating before our eyes with increasing flooding, wildfires and droughts, and this new reality means that we all need to be moving faster to prevent further devastation to our planet and all life that inhabits it. Climate change is not waiting for us to move to net zero transport in our own timeframes. It's evident that the climate emergency is getting worse and immediate action is required to protect lives and the livelihoods of future generations.
It's also not economically astute to weaken net zero policies. The UK has the opportunity to be a leader worldwide with the green growth potential far outweighing anything that the dying fossil fuel industry presents at this moment. Governments worldwide are seeing the potential and investing heavily. Our strong and world-leading targets allowed for strong private investment in green growth in the UK. However, the delaying of the 2030 ban adversely affects private investment, which will prove more costly for our country in future.
As well as damaging investment, the change of the date of the ban will hinder the rapid development of a healthy second-hand market in EVs which will make the adoption more affordable for all. The UK needs clear direction towards net zero and to overcome any challenges with solutions, not to cast uncertainty and waver on promises when things get tough.
Our reason for being is simple: we want to leave this world a better place than we found it and we will continue at speed and scale to achieve this. The danger is that anyone else is slowed down by this announcement as we all collectively need to be moving as fast as possible to respond to the climate emergency.
TS: Further comments on this from the CEO of Addison Lee Liam Griffin (LG) touch on this from the perspective of a fleet that is in need of widespread charging across London.
LG: As a leader in the transition to electric, we know how difficult the shift has been for businesses looking to create a greener London. The reliability and availability of charging infrastructure continues to be the most significant barrier.
Where charging providers once had confidence that a 2030 ban meant a guaranteed increase in the number of electric vehicles on the road – and therefore a greater need for charging provision across the city – they no longer have this assurance, putting the roll-out of further infrastructure at risk.
Pulling back on the 2030 commitment reduces the ability of operators to confidently invest in the transition. Similarly, in London, the removal of financial incentives - such as the electric vehicle exemptions within London's Congestion Zone - will deter many from moving to EVs and slow the reduction of air pollution across the capital.
Why align UK electrification goals with the EU?
MB: Widespread EV adoption will be crucial to achieving the UK's 2050 targets, and while it may appear sensible to align the UK's ICE sales ban with the EU's 2035 deadline, the two markets are not like-for-like. The UK does not offer the same demand-side incentives or infrastructure environment as many EU jurisdictions and despite recent substantive inward investment into the UK EV supply chain, consumer uptake may be slower, so the Government may need to clarify whether it intends to address this with future policy.
In addition, the effect of any Zero Emissions Vehicle (ZEV) Mandate delay that may follow today's announcement will be closely monitored by the auto sector. A potential delay could buy valuable time for OEMs to prepare for new regulations but this would likely mean frustration for key players who have already made significant investments and changes in anticipation of the original 2024 deadline.
******
EV Magazine is dedicated to creating a global community of businesses, experts, and EV enthusiasts with comprehensive insights into automotive and the surrounding sectors.
For more EV insights check out the latest edition of EV Magazine and be sure to follow us on LinkedIn & Twitter.
You may also be interested in Sustainability Magazine and Energy Digital Magazine.
*********************************************
BizClik is a global provider of B2B digital media platforms that cover Executive Communities for CEOs, CFOs, CMOs, Sustainability Leaders, Procurement & Supply Chain Leaders, Technology & AI Leaders, Cyber Leaders, FinTech & InsurTech Leaders as well as covering industries such as Manufacturing, Mining, Energy, EV, Construction, Healthcare + Food & Drink.
BizClik – based in London, Dubai, and New York – offers services such as Content Creation, Advertising & Sponsorship Solutions, Webinars & Events.