Addison Lee acquires a new taxi business for EV services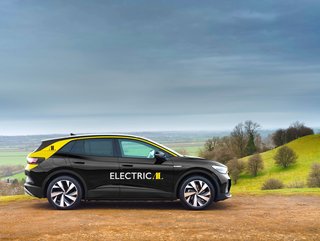 Addison Lee acquired Green Tomato Cars to complement its electrification
Supporting the shift to all-electric vehicles (EVs), Addison Lee acquired Green Tomato Cars as part of its service transformation in the international hub
It's difficult to determine which came first, the need to shift to more shared mobility and on-demand ride services or electrification of mobility that inevitably empowers businesses to change their approaches to customer service.

Hire fleets are evolving and electric propulsion seems to be a crucial factor in greening their services. Meanwhile new entrants into the sector are able to take advantage of an electric-first approach, potentially putting them ahead of the curb.

Addison Lee, the prominent private hire, taxi, and same day courier business in London, has recently announced its acquisition of Green Tomato Cars, a London-based car service that has been at the forefront of sustainability in the industry for the past decade.

"I'm pleased to see Addison Lee unite these great London companies with shared values focused on quality, reliability, and sustainability. The London private hire market is thriving, and this acquisition supports our growth and ability to meet every Londoner's transport needs," says Liam Griffin, CEO of Addison Lee.
Expanding a taxi fleet to incorporate sustainable vehicles
In line with its commitment made in November 2021 to transition its standard fleet to electric vehicles (EVs), Addison Lee has incorporated more than 1,000 electric vehicles into its existing fleet. This acquisition of Green Tomato Cars will provide invaluable support to Addison Lee's customers in achieving their sustainability and net zero targets.

Both Addison Lee and Green Tomato Cars have a combined operating experience of 100 years in the London market. This deal further strengthens Addison Lee's position as the largest private hire, taxi, and same day courier service in the capital. Additionally, the acquisition includes the integration of executive car providers, Brunel and Travelhire.

"With London businesses now wanting their employees back in the office more frequently, demand for corporate travel is increasing," says Griffin.

"As London's economy continues to bounce back, Addison Lee is in a stronger position than ever to offer safe, quality, and sustainable transport services."

The acquisition comes on the heels of Addison Lee's impressive financial performance in 2022 and its previous acquisition of ComCab London in July 2021. The integration of ComCab London allowed Addison Lee customers to access private hire, taxi, and same day courier services through a single platform.

With the addition of Green Tomato Cars and other recent acquisitions, Addison Lee's fleet now comprises over 7,500 vehicles, ensuring the company is well-prepared to meet the increasing demand for reliable and professional transportation services throughout the city.

The challenges when electrifying a commercial fleet
Curious about the company's story and its inevitable strategy to go all-electric, we caught up with Addison Lee's Director of Sustainability Andrew Westcott in the June 2023 issue of EV Magazine where he talks of the challenges the company has been navigating, particularly when operating in an international hub like London.
With access to a massive pool of clients across the city, the company has a reputation to uphold as a high-quality, executive taxi service, but with sustainability built into its agenda.

To find out more about Addison Lee's sustainability transformation, we share some insights from Westcott following the interview.