EVs create opportunity for Saudi Arabia's automotive entry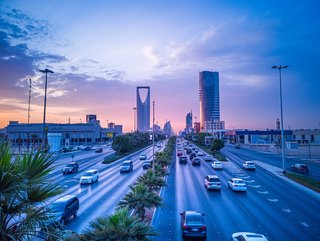 Saudi Arabia will invest in electric vehicles (EVs) to bring its automotive industry up to speed as the country also works to increase renewable energy use
Not every country is home to a thriving automotive industry. As multiple firms dominate the market, electrification presents new opportunities and challenges that allows pure-play electric vehicle (EV) manufacturers from all over the world to enter the industry.
With a heritage driven by the oil industry and heavily carbon-intensive activities, Saudi Arabia is now looking to evolve and expand its reach into the sustainability sphere.
As the Middle East undergoes its own transition, the EV industry presents an opportunity for the country to slip by an already saturated market and focus on the future of automotive. As a result, Saudi Arabia is investigating opportunities and making plans to become an EV manufacturing hub—starting with 500,000 cars by 2030.
The country has already flexed some of its abilities to invest in the sector with US$2bn spent on a majority stake in Lucid Motors—the US-based EV maker. Also, in late-January 2023, a further US company, the California startup Canoo, signed an agreement with Saudi's General Contracting Company (GCC) Olayan to distribute its vehicles in the country.
The achievements confirm the fact that Saudi Arabia will buy its way into the industry to establish its presence in the wider industry, as mentioned by Monica Malik, Chief Economist at Abu Dhabi Commercial Bank.

"It's a sector that's already developed," Malik says. "[Saudi] can buy into it and invest in it rather than build something from scratch. It's gaining traction in global usage, and it factors into the energy transition story as well."

According to GCC Olayan, at the time the agreement between Canoo and Saudi Arabia was signed, it's clear to see that the country is committed to investing in more sustainable mobility.

"We recognise that there is a growing demand for sustainable mobility solutions in Saudi Arabia, partly driven by the Kingdom's launch of the Saudi Green Initiative (SGI) and its pledge to achieve net zero by 2060.
The Saudi Green Initiative provokes sustainability in The Middle East
The SGI was devised to improve the quality of life and secure energy for and other solutions for a sustainable future in The Middle East. The initiative also coincides with the Middle East Green Initiative, which go hand-in-hand as catalyst projects for a greener tomorrow.

So where do EVs fit into the grand scheme? As with any country-wide initiative, SGI incorporates EVs to contribute to its carbon-emissions-reduction efforts—a reduction target of 278 million tonnes per annum by 2030. This will mark 50% of the country's power generation emissions in that period and will steer Saudi Arabia towards a more sustainable energy mix.

Currently the country has already influenced significant gains as it transitions from being a primarily oil-powered country. 150,000 homes are powered by clean energy, the grid has been developed to hold around 700 megawatts of capacity, 11.4 gigawatts of renewable energy capacity is being constructed, and, in total, 13 new renewable energy projects were announced in 2022.

Bordering one of the major international hubs, the United Arab Emirates, Saudi Arabia will continue to invest in sustainable solutions, but requires EV adoption efforts to fully witness the benefits of the transition. Energy is becoming available and authorities are already dealing with wind and solar projects, as well as green hydrogen facilities and carbon capture sites.