Castrol releases new brand identity aligned with EV adoption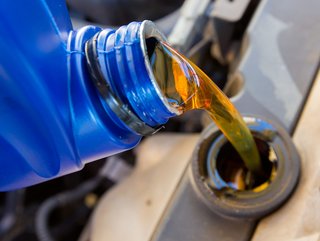 Castrol releases new brand logo for its automotive fluid products.
The new branding of the business marks a new era for Castrol as it leads its consumers into the future of mobility and enables products to be used in EVs
The leading lubricant producer, Castrol unveiled new branding to portray its focus on the electric vehicle (EV) industry.

It's one of the primary producers of such products and holds a vested interest and passion in the performance of automobiles, resulting in a global brand that many drivers and organisations cannot be without.

The subsidiary business of the BP Group decided to make some changes to its brand's appearance to bring the company into the new era of mobility.

Refreshing a heritage automotive brand
The company is exploring more opportunities in the realm of electrified vehicles that will provide longevity to the lubricant business, such as enhancing its range of advanced EV fluids—transmission fluids, thermal fluids, and greases.
"I believe that refreshing a globally recognised brand is not just about changing its appearance or messaging," says Michelle Jou, CEO of Castrol.
"It's about reinvigorating its essence, and relevance in today's world. We need to listen to our customers, understand their evolving needs and aspirations, and leverage our core strengths to be a brand that inspires them.
"A refreshed brand should not be just a cosmetic exercise; in my view it's a strategic imperative that drives growth differentiation, and long-term success."
Castrol also set out plans to invest around US$60mn in a new state-of-the-art EV battery testing centre and analytical laboratory in the UK—making it even more of a staple for automotive development. Castrol's ON immersion cooling fluid for use in data centres has also been approved for use across its wider portfolio, including EV applications.
The branding revamp is a result of a comprehensive brand strategy, incorporating extensive market research, analysis, and input from stakeholders and industry experts. The new version of the logo is designed to be more modern and dynamic than the previous one and focuses on the company's core strengths.
"We are excited to launch our refreshed brand, which represents an exciting chapter for our company," says Nicola Buck, Chief Marketing Officer of Castrol. "Our refreshed brand identity reflects our commitment to investing in the future and creating new opportunities for growth and success."
The new brand logo retains the traditional colours of the Castrol brand, but brings it into the 21st—a company that has been around for almost 125 years.
"The worlds of mobility and industry are facing faster-than-ever changes as the world transforms and aims for net zero, and customers want more sustainable solutions. Change is vital for Castrol to thrive. We're signalling to the world that we are set for the future."