Stellantis invests in high-volume eVTOL manufacturing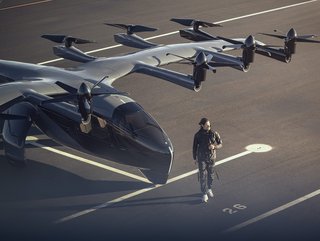 Archer Aviation Midnight eVTOL
Partnering with eVTOL innovator Archer Aviation, Stellantis will provide equity funding and expertise to drive growth in the electric aircraft sector
The intentions of automotive manufacturers are clear, but Stellantis is going one step further beyond its electrification plans in the car market.

The company has already seen great success in developing platforms for electric vehicles (EVs) and shifting its range towards a more sustainable future, but there is also more on the company's agenda.

The firm invests in electric vertical take-off and landing (eVTOL), which is becoming more popular as a potential solution for logistics and urban transport. The company is investing in research and development at Archer Aviation in coherence with its commitments to sustainable innovation.

Announced in May 2023, Stellantis will provide up to US$150 million of equity capital to the company to scale the production capabilities of Archer with aims to manufacture its Midnight model in a larger quantity.

"Supporting Archer with our manufacturing capability is another example of how Stellantis will lead the way the world moves," says the CEO of Stellantis, Carlos Tavares.
"We are pushing the boundaries to take urban air mobility a step further, delivering as many tools as possible to our fellow citizens to protect their freedom of mobility, from the road to the sky."
Venturing into a new industry to drive global mobility
Archer Aviation is involved in innovating key areas of technology that support the commercialisation of eVTOL aircraft solutions, with a particular focus on the electrified powertrain.
The team is dedicated to developing a proprietary electric powertrain system that surpasses current market offerings in terms of power density and efficiency while ensuring a long service life.
"What Stellantis brings to the table is over a century of experience in manufacturing vehicles at scale, bringing world-class products to market," says Archer Aviation's CEO, Adam Goldstein.
"We are going to work together to stand-up the Georgia facility with Stellantis contributing personnel, capital, technology, know-how and processes. This will help accelerate our company and the scaling of Midnight production."
The partnership will also allow Archer the benefit of Stellantis' manufacturing expertise and the companies will work closely together to accelerate the go-to-market strategy of the Midnight eVTOL.