SAP sponsors the development of sustainable UK highways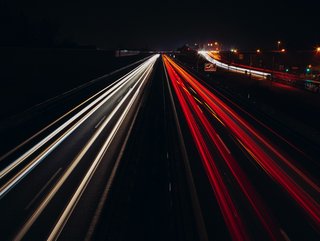 Working with UK-based organisations, SAP SE will sponsor and facilitate better data applications to maintain and develop roads sustainably for next-gen EVs
Thanks to electric vehicles (EVs) road networks are becoming more intuitive by means of charging and the yet to be seen infrastructure innovations. As one of the top countries to increase its electric vehicle sales, the UK is working tirelessly to electrify its roads and make EVs feasible for the masses.
Charging infrastructure is one of the main challenges that is holding many countries back from their potential, but the UK seeks to find a resolution. Collaborating with the University of Cambridge and National Highways, SAP SE will sponsor and support the development of digital roads.
Electrification hinges on sustainable infrastructure
The organisations will work together on the Digital Roads of the Future initiative, providing valuable research capabilities to make the UK's motorways more sustainable and increase the country's likelihood of reaching net-zero emissions.
"The Digital Roads of the Future initiative will deliver groundbreaking research into how technology can shape the future of our transport infrastructure, delivering operational and sustainability best practice," says Michiel Verhoeven, Managing Director, SAP UK & Ireland.
Working with Costain, a UK-based construction and engineering firm, will provide a new layer of insight into road development and how businesses can make the necessary changes to incorporate more EV solutions and reduce the road network's environmental impact.
"We're delighted to work with prestigious institutions like the University of Cambridge, and leading industrial partners like Costain and National Highways, to sponsor a researcher and showcase how our platforms can drive real industry change."
The plan is for SAP to provide funding for academic research, which will support the development of a motorway-specific data model using its SAP Business Technology Platform. The primary aim will be to address the compatibility of the current data field to enable more efficient, secure, and reliable streams of data and improve analytics.
All this will result in a motorway digital twin to act as the testbed for physical assets, but also for solutions to be monitored and remediated in real time. Motorway stakeholders will be able to assess the environmental impact of the UK's road network and gain visibility of its Scope 1, 2, and 3 emissions.
"In order to make accurate decisions on the future of our road infrastructure, the UK's motorway stakeholders need to have reliable and trusted access to real-time data," says Tim Embley, Director of Research, Innovation and Development at Costain.
"Our work with SAP to sponsor an academic researcher will support the digitisation of our roads, bringing them into the twenty-first century, and will lay the foundations for more sustainable, efficient highway management."