P3 Mobility's project to build autonomous electric cars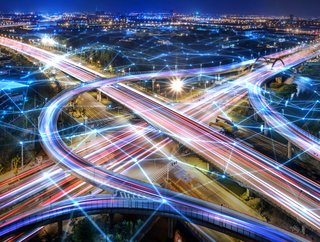 P3 Mobility is backed by Rimac Group and development autonomous urban mobility vehicles
The CEO of Project 3 Mobility (backed by Rimac) Marko Pejković on its plans to build autonomous urban electric cars, and its Infor ERP software adoption
Exponential acceleration and other-worldly top speed are two characteristics of the supercar made by Rimac. The Nevera broke a number of records and continues to amaze car enthusiasts as they witness what the future of electric driving looks like.

But, how can this technology and innovation be translated into something for the masses? After all, not everyone can afford to spend millions on an electric supercar—although they would love to—and many aren't driven by the break-neck speed that Rimac has created.

The public needs better mobility and transport electrification that will serve them for years to come with convenience, ease, and low impact. This is where Project 3 (P3) Mobility comes in, a Croatian mobility firm backed by Rimac Group that is redefining urban mobility with the introduction of autonomy.

The project involves launching autonomous urban vehicles with the timeline set to include Zagreb Croatia in 2024, The UK in the third quarter of 2025, and Germany in the fourth. Supporting P3 is, of course, the Rimac brand as well as two other investors Kia and Infinum.
ERP solution adoption will support P3 Mobility's initiative
Recently, an important decision was made to adopt multi-tenant cloud enterprise resource planning (ERP) from Infor, which shone above other tenders from SAP and IFS. This comes as P3 went live with finance and procurement efforts across Croatia and the UK in July 2023 and it now looks to ramp up efforts to build the mobility network of the future.

"Infor stood out based on its dedication, commitment and ethos, and we were impressed with the breadth of expertise, and the professionalism of the consultants involved," says Lee Clayton, Head of IT at Project 3 Mobility.

"Its partnership approach, flexibility and experience of our industry and our project goals, and the necessary flexibility that comes with working with both start-ups and scale-ups was invaluable, and the expertise the team has brought to the project so far has been impressive."

Infor is a global leader in business cloud software solutions for specialist industries. The company develops mission-critical enterprise applications and services that are used to deliver sustainable benefits from an operational perspective while also securing business processes and increasing time-to-value.

"P3 is one of the most exciting developments in our modern way of living in an increasingly digital age. Boldly, P3 will revolutionise mobility services in the European Union, and we are proud to support such a sustainable venture," comments Andrew Kinder, Infor SVP of industry strategy.

"We have an incredibly tight relationship with the P3 team, which has been intrinsic to the project's success. We look forward to seeing the vehicles on our roads in the future as the facility goes live."

Combining technological prowess with a focus on the future of mobility, P3 is planning to deliver an ecosystem of connected, autonomous vehicles and the infrastructure to support their real-world operations. The company can certainly leverage a thing or two from Rimac as the developer of one of the fastest road cars on the planet, which benefits from an electric powertrain but also great safety credentials.

However, before P3 can focus on building the infrastructure for its mobility system, the team must understand the procurement processes and financing to get the project off the ground.

"We are developing a whole new ecosystem for urban autonomous mobility that consists of three key elements: the urban autonomous vehicle, specialised infrastructure, and a complete service platform," says P3's CEO Marko Pejković.

"The realisation of our project will increase efficiency and safety in traffic and will achieve a positive impact on the environment and city infrastructure. We are convinced that this project will create significant benefits for Zagreb, where we will launch our first service, and numerous other European cities that are following."

The new vehicle will be built on an entirely new platform that prioritises safety and comfort, making it a more suitable one for everyday transport by shared services.
******
Further insights can be found on our website or click here to receive our newsletter with a constant feed of new stories every week.
EV Magazine is dedicated to creating a global community of businesses, experts, and EV enthusiasts with comprehensive insights into automotive and the surrounding sectors.
For more EV insights check out the latest edition of EV Magazine and be sure to follow us on LinkedIn & Twitter.
You may also be interested in Sustainability Magazine and Energy Digital Magazine.
Please also check out our upcoming event - Sustainability LIVE in London on September 6-7 2023.
BizClik is a global provider of B2B digital media platforms that cover Executive Communities for CEOs, CFOs, CMOs, Sustainability Leaders, Procurement & Supply Chain Leaders, Technology & AI Leaders, Cyber Leaders, FinTech & InsurTech Leaders as well as covering industries such as Manufacturing, Mining, Energy, EV, Construction, Healthcare + Food & Drink.
BizClik – based in London, Dubai, and New York – offers services such as Content Creation, Advertising & Sponsorship Solutions, Webinars & Events.