Indonesia hosts Wuling EV at the international motor show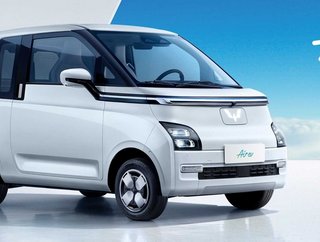 Both rivals Hyundai Motor and Wuling showcase at the Indonesia International Motor Show, advancing the country's efforts in adopting electric vehicles
The Indonesia International Motor Show (IIMS) showcased some of the latest offerings available to consumers looking to adopt electric vehicles (EVs).

Held in the Indonesian capital, Jakarta, the IIMS played host to some important businesses in the industry, Including Hyundai Motor Company and Wuling Motors—rivals in the Asian EV market.

Wuling Motor currently leads the Indonesian market with its Wuling Air electric hatchback, which was launched in August 2022, seeing sales skyrocketing to 8,000 in less than half a year.

"Air EV dominated the market quickly last year," says Arif Pramadana, Vice President of Wuling Motors. "I hope this year it will be the same" Pramdadana says as the company expects to easily expand upon the sales figure.

According to data from the Association of Indonesia Automotive Industries, Wuling took the majority share of the market in 2022, with Hyundai holding the monopoly share in 2021—and Wuling's biggest competitor last year.

Companies like Mini, Toyota, Lexus, Nissan, and DFSK are all trailing behind in the country and share an even smaller percentage of the market as the Wuling sales boom.
Provoking electrification in Indonesia
The country has a long way to go before it can contend with the level of transformation seen in more developed economies. Nevertheless, the company aspires to be a major player in the EV industry and is betting on ambitious targets, of which plan to put 2.5 million EVs on the road in the next two years.

The country will do this by leveraging alternative EV formats, venturing from passenger EVs and incorporating more micro-mobility solutions to cater for individuals. Indonesia is home to some of the precious metals required for battery development, including a high deposit of nickel—on par with Australia. It also has access to cobalt, and bauxite, which carry different properties for battery packs.

Electrification is largely an action in favour of Indonesia's sustainability goals and the EV strategy will play a major role in achieving net-zero emissions—the deadline for the country has been pulled forward as it plans to reduce emissions by 32% by 2030.
Why does Indonesia need EVs?
Aside from the obvious climate benefits, the country is in need of more projects to ramp up production, which could ultimately reduce the level of import duty imposed on businesses. From an adoption perspective, this is a major step in bringing down prices and making EVs more affordable to drivers.

The IIMS shows the surge in interest in Indonesia's automotive market as other firms, such as SAIC and MG Motor, introduced electric cars. When it comes to two-wheeled vehicles, brands debuted at the show, including the Chinese e-scooter business Yadea, and a startup from Singapore, ION Mobility.