Candela issues a new model of its sustainable electric boat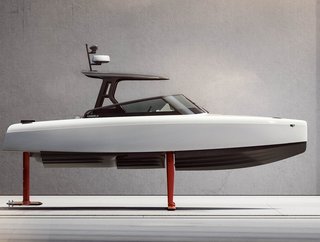 The first electric boat capable sailing the Mediterranean coast and southern European lakes has a T-Top model to encourage sustainability among sun-seekers
The electric boat company is the pioneer of the C-8. Candela is responsible for electric transport in Mediterranean waters and southern European lakes as the provider of the boat that is capable of 50 nautical miles per charge and travels at a speed of 22 knots.

The company boasts double, if not triple, the range of other power boats thanks to its use of hydrofoil technology, cutting energy consumption by 80%. The size and efficiency of the boat means it can be used to enable harbour-hopping in lakes across Italy, Switzerland, and Austria, and support transport in Mediterranean, Greek, Spanish, and Croatian waters.

Electrification allows boats to fly
As the company opened up two new showrooms in Cannes alongside its French partner, Sud Plaisance, Candela also launched the C-8 T-TOP model, featuring a carbon-fibre sunroof that provides shade for eight passengers onboard the boat. The roof is also suitable for sun seekers looking to relax by the water in an 'instagrammable' fashion.
In terms of equipment, Candela's T-TOP features mounts for components like radar, searchlights, or VHF antenna. Leveraging the same hydrofoil system used by C-8, which is almost silent and allows for a smooth ride that cuts through the waves.
"The ride is just better. Once you're flying, all the bad things with traditional boating are gone," says Bruno Delahaye, CEO of Sud Plaisance. "It's silent, there's no slamming and it's very cheap to drive."
The latest T-TOP is built to commute, but also to allow passengers to enjoy a trip out to the open water, which is perfect for holidaymakers and tourists. The boat is expected to be used for functions, such as swimming, diving, and other water sports.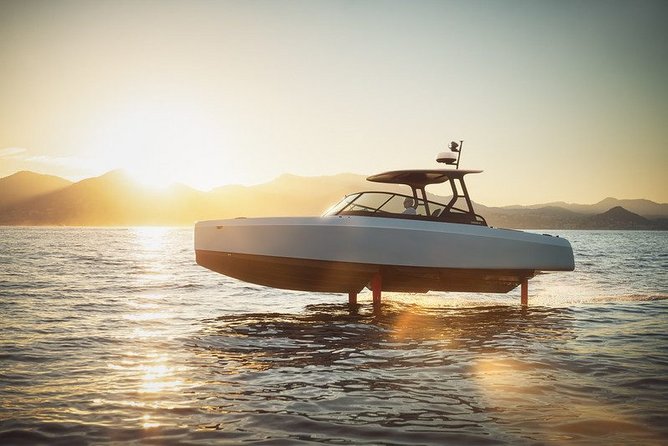 Leading the team towards boat electrification
Candela was created on the premise that it would speed up the transition from fossil fuels to electric in lakes and oceans. Rethinking the traditional marine experience, the company is radically altering the performance of its products to push the boundaries of small boats, and ultimately larger vessels.
The firm was founded in 2014 by Gustav Hasselskog as a physical representation of how determined he is to change the way the boating industry operates. The team at Candela comprises some of the world's leading experts in hydrodynamics, control theory, machine learning, image and signal processing, structural engineering, and electrical machines.
Since its founding, the CEO of Candela, Tanguy de Lamotte joined in 2021 and has driven the team from the concept stage to reality, which took place over a very short period of time.