Aptera unveils solar-powered electric vehicle prototype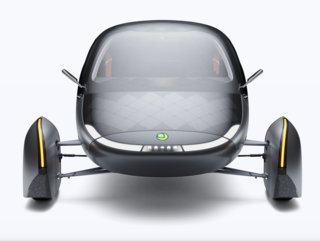 The unveil of the Aptera showcases next-generation solar electric vehicle (SEV) technology to withstand all environments and keep EV drivers moving
The ability to run an electric vehicle (EV) without stopping to charge is the ideal scenario for electrification. In fact, this would be a no-brainer for the majority of drivers that currently have to refuel their cars at peak petrol and diesel prices.

However, what if said car took an unusual form?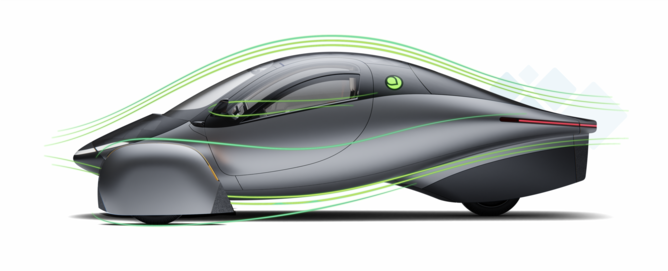 Aptera's unveiling of its Gamma phase vehicle shows both technology triumph and in a unique EV body, which completed its Alpha and Beta testing procedures in 2021.
The vehicle features a photovoltaic shell that captures and converts the sun's energy to usable electricity to drive the car. The solar electric vehicle (SEV) is expected to be one of the most efficient EVs to ever be developed for consumer use. The unique design leverages a lightweight structure, durable materials, stain-resistant, low-drag aerodynamics and cooling systems.
The car showcased at Fully Charged LIVE 2022 leaving attendees stunned by its efficiency and extreme comfort.
Solar-powered EVs come to fruition
As automotive features evolve, there have been a few new innovations taking place in the market, one of these is the Lightyear, which is pushed to its limits by the integration of photovoltaic cells.
The car is not only a prime example of the technical innovation, but marks the ability of the industry to overcome the concerns of consumer range anxiety.
Sono Motors has also demonstrated minor solar power capabilities with its Sion, which has received more interest through increased orders. The solar-electric passenger is well integrated into the home ecosystem with the bi-directional energy distribution capabilities, meaning when the car is not in use, it puts its residual back into the home grid.
The Aptera vehicle prototype showcases some of the best EV credentials yet. Thanks to its aerodynamic design, it reduces energy consumption by 30% compared to battery-electric and hybrid models.
[image]
Per charge, the car achieves 1,000 miles and also captures 40-miles worth of energy per day through its photovoltaic cells. Despite its unconventional shape, Aptera claims the car functions just like the usual passenger vehicle with 25 cubic feet of storage in the back for luggage and other cargo.
The Aptera SEV has been developed to withstand the harshest of weather conditions and is capable of operating in environments as low as -20 degree fahrenheit (-28 degrees celsius) and highs of 125 degrees fahrenheit (50 degrees celsius).