Nikola CEO change marks new era of fuel-cell EV transport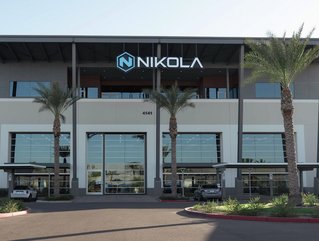 As CEO of Nikola, Mark Russell retires, Michael Lohscheller will take his place to continue leadership of its fuel-cell electric vehicle (EV) development
Transformation of the supply chain starts with logistics. In particular, the introduction of low-emission vehicles couldn't come sooner as the industry looks to decarbonise long-haul transport.
Nikola Corporation is one of the organisations behind this, developing the fleet of the future through its Nikola Motor business. The company's vision is to build an ecosystem of vehicles, which has a tangible effect on the world. And by 'world', that means climate change.
The next generation of electric HGVs
The company is already well into the development of these solutions with one model battery-electric vehicle and two fuel-cell cabs for daylight operations and overnight. Leadership of the company is soon to change as its current CEO, Mark Russell hands over the reins to the company's current Nikola Motor President, Michael Lohscheller. As Russell's successor, Lohscheller will also assume his position on the board of directors.

"Michael Lohscheller's selection represents the completion of a thoughtful succession plan process by the Board of Directors. With more than 20 years in the automotive industry, Michael has deep experience as a seasoned executive and as a highly knowledgeable business operator," says Stephen Girsky, Nikola Chairman of the Board.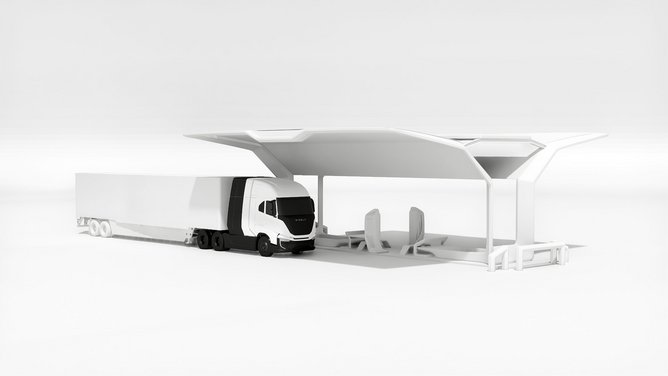 "In his six months since joining our company, Michael has continued to bring an increased sense of urgency, high level of accountability, improved lines of communication and accelerated decision-making to Nikola Motor. We believe that [the] same standard of excellence and operational and commercial expertise will benefit the company's vehicle and energy infrastructure vision."
The retiring CEO also commented on the succession plan.
"Being part of Nikola has been the highlight of my career," says Russell. "I could not be prouder of this team and everything we have accomplished and the milestones we have achieved so far. I am confident that under Michael's leadership we will continue to show how to decarbonise heavy commercial transportation, and help the world create the energy ecosystem of the future."
The energy and EV ecosystem of the future
Decarbonisation may seem like a simple vision, but the heavy-goods vehicle industry offers no quick fix. The work carried out by Nikola Motor in the vehicle manufacturing sector only represents a piece of its work. Nikola Energy is another one. This branch of the business will focus on the background work required to decarbonise the entire industry and through the use of locally available resources, will help the company leverage hydrogen and electricity more efficiently. Alongside the obvious electric infrastructure, Nikola is working on an entire hydrogen ecosystem, from the production of sustainable hydrogen resources to the installation of infrastructure to distribute it.