India's Tresa Motors builds state-of-the-art electric truck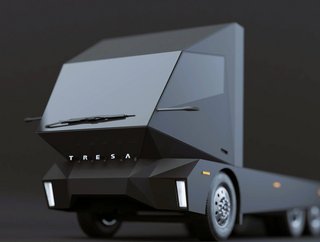 Tresa Motors is tapping into electric truck demand in India, and encouraging safer logistics
Released to the world, in July 2023, the Tresa Motors electric truck will action a hazardous logistics industry and drive decarbonisation across India
Take away the engine of a vehicle and get more flexibility to redesign and innovate with technology. As a result of electrification, companies are really beginning to break the boundaries of vehicle design to not only create out-of-this-world cars, but also revamping the trucking industry.

As trucks represent 3% of fleets in India, they account for around 34% of its carbon dioxide emissions, which is why companies are becoming more interested in developing new and exciting electric vehicle (EV) solutions to meet climate and supply chain demands.

Based in Bengaluru, India, Tresa Motors is building medium and heavy-duty trucks for logistics industries on electric platforms. Released to the market in early-July, Tresa is working with some proprietary technology to develop vehicles for the supply chain that show rather unusual aesthetics.

The Model V0.1 is built on the company's Axial Flux Motor Platform called FLUX350 and is designed for the global market. While more news awaits on the price of the vehicle, the company promises to push forward with the transition of India's transport sector to meet the required targets by the internal combustion engine (ICE) ban.
"The journey to the official launch of Tresa' Model V0.1 and the development of our Axial Flux Motor platform has been nothing short of extraordinary...I have the backing of some of the industry's most revered and experienced people who have joined Tresa's team to accelerate its journey," says Rohan Shravan, Founder and Chief Executive Officer, Tresa Motors.
"All in all the team at Tresa has made and manufactured more than 200 different kinds of trucks in their careers (in India, Germany, the US, and Japan), and have sold two-million plus units in the past."
There's also a further point that drives this truck's deployment, which is safety. The company reports that trucks accounted for more than 14,000 fatalities on India's roads in 2021. It's also important to note that compressed vision was considered to be a key factor in those accidents.
One at a time, Tresa Motors aims to switch India's two million trucks to all-electric ones to align with global climate targets, but also improve safety through technology adoption. That's perhaps the driving force behind its unique, rugged-looking design.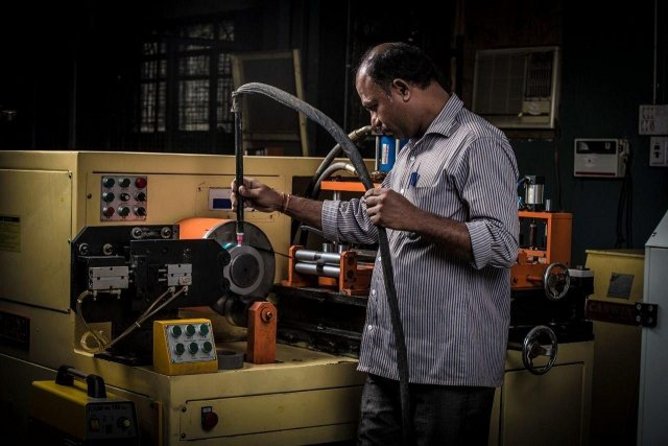 Testing of Tresa Motors' Axial Flux Motor FLUX350
The FLUX350 motor is lightweight and electrified
The Model V0.1 leverages some of the latest solutions to deliver a compelling new idea to the market, and just because of how the truck looks.
Fitted with the Axial Flux Motor called FLUX350, the truck looks to achieve 'insane performance and efficiency'. This component will be powered by MEG50 battery modules, which deliver a total expected range of 600 km (370 miles) for a 55 tonne truck. In just 20 mins, the driver will be able to charge up to 400 km.
And it wouldn't be a truck of the future without artificial intelligence (AI) built in to support power efficiency and create the desired safety credentials of the V0.1. Leverage proven LIDAR enabled driver assistance, drivers of the Tresa truck will be supported by AI to assess the road ahead with 3D sensing. Collecting an abundance of data, predictive analysis is used and will even analyse potholes, speed breakers, and other road hazards.
Tresa devised a payload estimation system, which uses a 3D orientation to measure the cargo during the process of loading, which is useful for improving loading efficiency and managing the vehicle's space.