DHL places order for the first all-electric aircraft fleet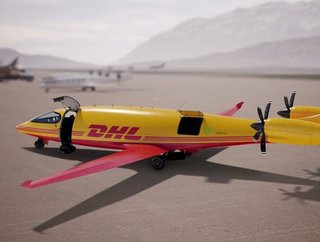 DHL has placed an order for a fleet of all-electric aircraft for time-sensitive deliveries and to meet demands for renewable transportation
DHL's logistics net-zero logistics are going airborne. The subsidiary of Deutsche Post AG, DHL Express, announced it will add to its sustainable transport fleet as the company has placed an order for 12 all-electric aircraft.
The order was placed with Eviation Aircraft Ltd., which has received a lot of interest from organisations over the past few years. The aircraft that DHL will receive is known as Eviation's 'Alice' models, which are capable of carrying 2,600 pounds (1,179kg) while achieving a range of 440 nautical miles. The aircraft's construction is a result of 'a word-class ecosystem of partners' and is compromised of components from 11 countries.
According to DHL, each aircraft 'can be charge while loading and unloading operations occur' and is expected to take around 30 minutes to fully charge. It is estimated that the aircraft will join the company's fleet in 2024 with their first deployment on routes in California. 'The electrification of every transport mode plays a crucial role and will significantly contribute to our overall sustainability goal of zero emissions', says John Pearson, Chief Executive Officer at DHL Express.
A Response to Sustainability Pressures
The acquisition of the aircraft is a result of the increased demand for sustainability among logistics services—accelerated by regulator and investor influences—and marks a major step in airborne emissions reduction. Other logistics companies like Amazon and United Parcel Service (UPS) have some emissions reduction strategies in place, which includes Amazon's receipt of approval for the implementation of drone technology for deliveries and UPS, Federal Express (FedEx), and other companies placing orders for electric vans—support companies like Rivian Automotive, Arrival and Canoo.
Is Electric Aircraft Ready?
While all-electric aircraft development has come a long way, it poses more intricate engineering challenges compared to road-legal vehicles and drones. Also, the Alice model plane will not be used as a typical cargo plane. DHL has plans for the fleet to carry time-sensitive consignments and will be more flexible when flying to different locations. Before DHL receives the aircraft, there is still a lot of work to be done leading up to the predicted delivery date in 2024.