Could EV makers adopt McDonald's principles for fleets?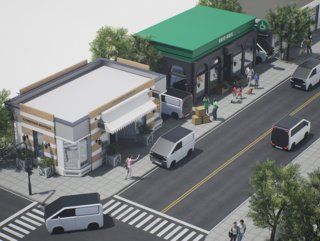 Helixx: The purpose-built vehicle platform with multiple applications
Purpose-built EVs will change the world, but the way in which they are built at Helixx could provide fast-fleets to different economies for various uses
The general trend among electric vehicle (EV) manufacturers is that they can pack more into their vehicles with less space—or at least reinvent their designs to focus on housing an electric propulsion system, not an internal combustion engine (ICE).

This is why purpose-built fleet vehicles are evolving fast and, if done right, provide logistics companies and other businesses with customisable vehicles to suit their needs.

Helixx is a great example of this and, with its intuitively designed, compact EV, the company hopes to overcome some of the challenges faced in the transport landscape globally. Whether the user needs a van, people carrier, open city-transport vehicle, or a pickup, the Helixx platform will have them covered.
Four EVs, one battery-powered platform
The beauty of electrification is its ability to leverage a concept originally conceived in the world of combustion vehicles. For many years, OEMs shared their chassis between cars because sometimes it's not necessary to reinvent the wheel.

But, the industry is evolving to a service-driven model as consumers and fleet operators begin to realise the benefits of outsourcing all of their maintenance requirements. With Helixx's vehicles comes an all-inclusive service that affords users the benefits of digital solutions, on-going vehicle maintenance, circular economy, and a compact design that is powered by swappable batteries.

The Helixx purpose-built vehicle is a model of minimalist design that can be applied to any commercial use-case. And for as little as $0.25 per hour, the company's subscription service enables users more flexibility in an affordable, sustainable way.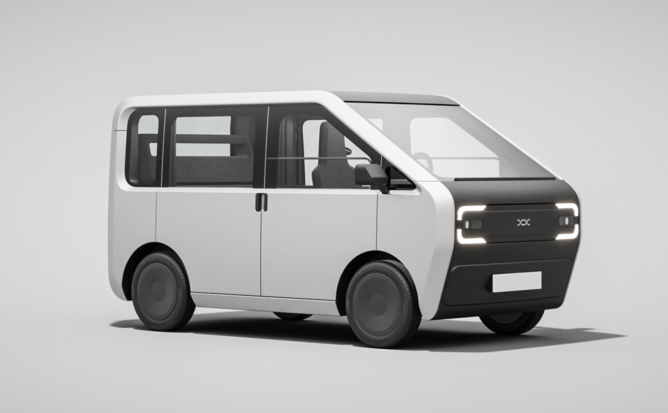 The Helixx purpose-built EV platform in a passenger transport format
How can Helixx's 'fast-fleet' be linked to McDonald's?
The word 'linked' being a very loose way of describing it, Forbes explains how the company is leveraging similar fast production vehicles to that of the fast-food franchiser, McDonald's. With some base ingredients in every vehicle, such as the platform, wheels, tyres, and body of the Helixx range, the company is able to make each one to cater for different needs.
Applied in a country like India, where electrification is slower to progress, and the company can deliver its TUK model—an open-bodied vehicle that will reinvent the market for hired transport. From a rideshare perspective, Helixx also has its dedicated EV layout, known as RIDE, which is built for flexible taxi fleets offering services like Uber and Lyft.
Helixx' approach to sustainable mobility
This is what mobility of the future looks like. Ultimately, affordability and convenience are going to be major determinants of how the industry will look for years to come. This is driving the mission at Helixx as it strives for zero-carbon transport at minimal cost to fleets and passengers, and can even be seen as a solution to bringing forward less developed electrified economies.
The company is dedicated to environmental impact in line with the UN's sustainable development goals (SDGs) and through its fast-fleet service hopes to transform the way that individuals move in cities without the need for a mass infrastructure overhaul.
Combined with autonomous capabilities, Helixx knows no bounds, and the company even talks on its website of flying vehicles and hyperloops making up smart city transport networks.