Charging & Infrastructure
Tesla-backed firm launches off-grid tech to charge EVs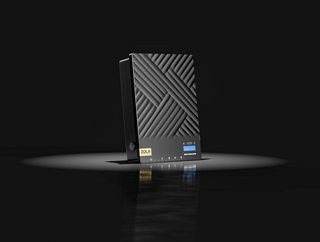 Targeting emerging markets, ZOLA Electric—back by Tesla—has developed off-grid technology for solar energy systems that could be used for EV charging
If there is no infrastructure in place, there are certain functions that are not able to progress. Particularly in the area of electrification as more and more emphasis is placed on infrastructure.

While there are certainly ways to combat this by changing travel and lifestyle habits, the Tesla-backed ZOLA Electric is developing solutions to support people off the grid, which is why the latest product is so important to its lineup.

The FLEX MAX solution will future-proof homes for emerging markets, including electric vehicles (EVs). It serves homeowners that require off-grid AC power for their in-home appliances (refrigerators, lights, connected devices, TVs, and so on), but we also see this could be a use-case for EVs—noting that the company is backed by the electrification giant, Tesla.

"We are thrilled to be adding FLEX MAX to ZOLA's market-leading Enterprise technology platform, delivering distributed, clean, digital energy solutions to those that need it most," says Bill Lenihan, Chief Executive Officer of ZOLA Electric.
"FLEX MAX offers significant hardware and software improvements and the most advanced battery technology that will be a game-changer in improving the reliability of energy systems in emerging markets.
"Through our valuable partnerships with local integrators and distributors, our solutions are installed in homes, businesses, schools and hospitals in 10 countries across four continents, serving over two million customers. ZOLA's platform of hybrid battery and storage solutions, monitored and managed by VISION, is the world's first fully integrated, modular and intelligent platform purpose built for the Energy Access sector."
ZOLA was built as an off-grid energy provider
ZOLA Electric was founded in 2011 and is now a leader in the renewable energy field with a specific focus on providing customers with clean, affordable, and reliable power. In the beginning, ZOLA was all about solar home solutions and providing off-grid energy access to communities in Tanzania, and is now offering its services and products to more developed markets.
Having launched a product that will likely receive further attention from sustainability-conscious EV owners, the company's Chief Commercial Officer, Doye Ogionwo explains the milestone is critical for ZOLA.
"The launch of FLEX MAX is very exciting and a huge innovation milestone for Energy Access. We are excited for the new possibilities and productivity we are enabling for our B2B distribution partners across the globe, whose partnership is invaluable as we work together to drive forward the energy transition," says Ogionwo.
"We invite all with an impact-driven focus on powering the world to join us on our journey – as we continue to strengthen the reach of our impact and technology."
Why is off-grid important for EV drivers?
In the advent of vehicle-to-grid (V2G) and vehicle-to-home (V2H) connectivity, localised and home grids firstly provide great opportunities for homeowners to manage their energy consumption. Taking ownership of their home power, digital solutions enable home grid capabilities but also help consumers lower their carbon footprint and energy consumption.
This is particularly important among lower paid homeowners as firms and governments encourage them to make the switch to EVs, which receives negative attention for being costly at the charging hub. But, with the majority of drivers powering their EVs at home, it's clear that enhancing such solutions will be beneficial to them.
When it comes to understanding the argument for and against electrified vehicles, Sam Clarke, Chief Vehicle Officer at GRIDSERVE Sustainable Energy Limited provided some valuable information at EV Magazine LIVE, which can be found on our YouTube channel.