Charging & Infrastructure
GridPoint expands the electric vehicle charging network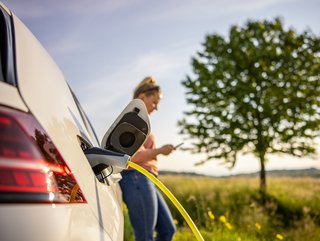 Mark Danzenbaker, CEO, GridPoint tells us about its unique place in the EV charging industry and future plans for the organisation to meet client needs
There is undoubtedly a need for more electric vehicle (EV) charging and GridPoint's business is centred around achieving this.

Gridpoint's technology platform is deployed in 16,000+ commercial buildings across multiple industries. The company leverages data analytics, intelligent automation and machine learning to deliver visibility into complex building operations and, in doing so, GridPoint reduces energy costs, maximises decarbonisation, provides actionable facility insights and strengthens resilience/

Mark Danzenbaker, CEO, joined GridPoint in 2009 and served in several leadership positions before being named CEO in 2016. The company's mission is to accelerate the world's transition to a sustainable energy future and redefine optimisation by connecting businesses, buildings and the grid to make companies more efficient and energy grids more reliable.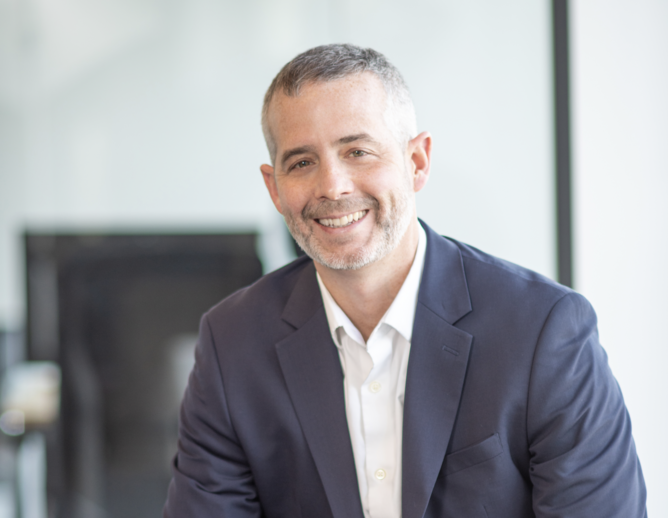 What makes GridPoint such a unique player in EV Charging?
The infrastructure required to support mass EV adoption means more energy demand which collides with grid needs to decarbonise the current built environment as much as possible. GridPoint's building-centric approach enables businesses to deploy EV chargers cost effectively, enrol them – and other building assets – into utility programmes, and orchestrate the assets through controls and automation to be more efficient.
GridPoint provides visibility into asset-level energy use so customers can better understand how EV chargers impact energy expenses. Not only do customers see immediate cost savings through energy efficiency, they're also set up to manage EV charging initiatives for long-term success.
What solutions does GridPoint provide for?
GridPoint's technology platform ensures that EV chargers, and other building assets like HVAC, lighting, refrigeration, etc, are operating as efficiently as possible. Smart controls, patented algorithms, and scheduling capabilities enable customers to adjust charging based on different signals – for instance to avoid times of peak demand pricing or in response to grid events.
The insights provided by our platform can help uncover inefficiencies across an enterprise, identify best-fit energy strategies for long-term business resiliency, and create new revenue streams for businesses looking to participate in utility programmes.
On top of the benefits mentioned above, GridPoint's platform can be uniquely valuable to small-to-medium businesses (SMBs) through its 'as-a-service' based pricing approach. Many SMBs don't have the manpower or capital to invest in energy technologies.
GridPoint's platform can help identify which energy initiatives are right for their business, deploy the technology cost-effectively, and enrol new and existing assets in utility programmes through grid-interactivity for rebates or incentives.
What industry trends have you noticed while developing charging solutions?
The demand for EV charging continues to soar, and by 2035, many major auto manufacturers will have shifted to electric-only fleets. As the climate crisis worsens and the nation's generation mix continues to transition from traditional sources to cleaner power, businesses across the country—from car dealers to restaurants to retail enterprises—are installing EV chargers to support the clean energy transition.
However, this increased demand will put more unpredictable strain on the grid and it needs to be thoughtfully managed. Having visibility into the usage and efficiency of EV chargers, including peak demand patterns and monthly energy spend is essential for long-term success.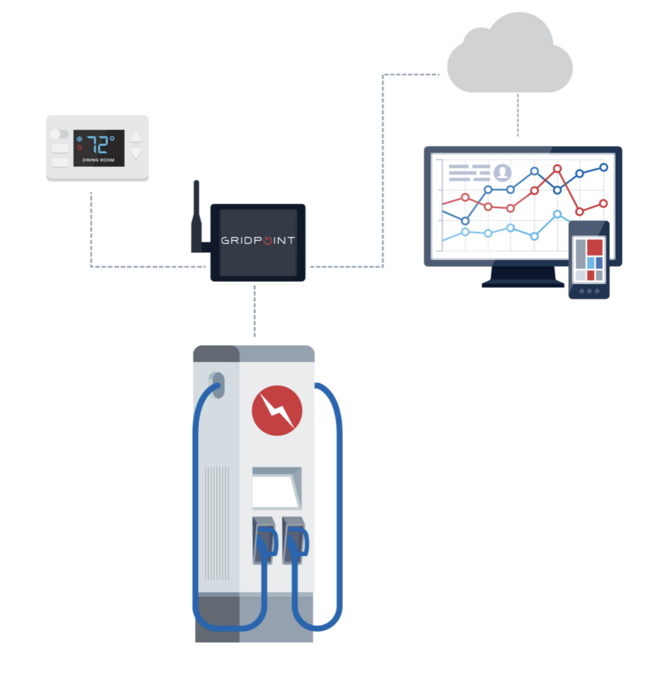 What challenges does the industry face as it moves towards more sustainable mobility?
Global energy grids are facing unprecedented disruption due to the intensifying impacts of climate change and the transition towards an all-electric future. Commercial businesses will disproportionately bear the impacts and costs and must adapt to these quickly changing trends in order to adhere to government mandates, as well as sustainable practices demanded by citizens and consumers.
The number of EVs on the road is set to grow exponentially, which will bring more intermittent stress on our already taxed grid. This means utilities need to be putting plans into place now to accommodate increased demand for EVs and businesses that choose to install EVs need a way to monitor and manage them.
This presents a great opportunity for utilities to work with their business customers on EV-centric programmes and enable businesses to take a more active role managing the demands placed on the electric grid – and subsequently their own energy costs.
How will GridPoint's building management platform drive sustainability through EV adoption?
GridPoint's as-a-service approach to energy management provides the gateway to EV charger deployment for businesses looking to install them at their locations. Integrating EV charging into the mix of the grid interactive assets our platform manages is a natural progression based on the rise in EV adoption.
We want to provide our customers detailed data and tools to monitor and control all building assets from one single platform. It's incredibly rewarding to work with our customers to add EV charging in a way that's cost effective and helps support overall adoption as well as the transition to a more sustainable future.
How do you expect the industry to develop over the next 12 - 18 months?
The all-electric future will include changes to the way energy is generated and stored. As businesses continue setting their own sustainability targets, they will be more likely to harness distributed energy resources (DERs), including EV charging and battery storage to meet their goals.
As more DERs become commercially practical, utilities can work with technology providers to serve as the gateway to deploying them cost effectively – unlocking additional capacity within the building, creating additional revenue streams for businesses, strengthening the utility and customer relationship, and benefiting both business and the grid long term.
How will GridPoint approach those changes?
Electric vehicle chargers can be a difficult and expensive addition to a building. GridPoint helps make deploying EV charging easy and profitable by monitoring usage and peak demand patterns, monthly energy spend and unlocking new revenue streams through grid services.
We see the future of energy as one where buildings are optimised individually, networked together and connected to the grid. This bi-directional communication enables the built environment and utilities to work together to balance supply and demand through grid-interactivity.
For utilities, it means ample on-demand capacity that can be called on within minutes to stabilise the grid. For businesses it means lower energy costs, lower operational costs and more resilient buildings ready to withstand long-term energy infrastructure changes.