Charging & Infrastructure
How to understand different EV charging station formats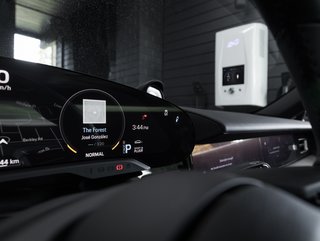 AC and DC EV charging both have applications, but which is the best for your vehicle and the circumstances of charging, whether at work or travelling?
Consumers in search of the fastest and most reliable chargers for their electric vehicles (EVs) may get bogged down in the technicalities. Alternatively, businesses looking to install EV charging on their business premises may require more insight into alternating current (AC) and direct current (DC) charging.

Although the shape and size of the charging point can indicate the type of current it uses, it's important as an EV user to determine which of them is most suitable.

Firstly, what is the difference between both AC and DC, and their respective charging stations?

EV batteries require a specific type of energy and therefore it must be converted from an AC during the transition from the grid to the car, which requires DC. An AC charger does not convert the electricity and leaves the vehicle to carry out this process using an onboard converter. DC charging stations will convert the energy to a usable type before charging the car.

Why use DC chargers to power an EV?
Depending on circumstances—whether you are charging at home, at the office, or on the roadside—is likely to determine what type of charger you use. A typical home charger takes longer to reach 100% as the available power from the charging station is higher than the conversion speed in the car. For example, when using a 22kW AC and a converter (inside the car) that achieves 7kW, it could take more than four hours to charge.
This is why DC chargers are more desirable for faster charging. Powering an EV with a compatible DC current reduces the demand on the vehicle as it does not need to convert the energy. This is why certain chargers can achieve sub 30-minute charge times and are decreasing rapidly thanks to developers.
DC chargers are compatible with EVs that have a Combo CCS charging plug socket or CHAdeMO
There is no one-size-fits-all solution to charging an EV, but depending on the circumstances, different chargers are better at achieving the same result. When charging up for less than two hours—usually during a shopping trip or at a roadside station, the DC charger is the likely option. If the driver leaves the car at a standstill for a certain period of time, ie at work or at home, the AC charger should be used to trickle electricity into the car.

To learn more about the infrastructure behind electrification and e-mobility of the future, take a look at the latest EV Magazine, containing insights on public charging and sustainable transport.